Teedra Moses SELLS OUT SOB's Stage
February 28, 2023
Written by Ellie Rangel
📸 @Calligrafist 
Teedra Moses brought out all the feels this past Thursday… and a sold-out crowd, at the legendary SOBs. Not only did Teedra deliver a dope performance but her fans came with the high energy that we all needed. Teedra, a New Orleans-born R&B singer, has that buttery, soulful sound with lyrics that make her fans scream out every word. Her powerhouse of a voice was accompanied by a four-man band that provided groovy and sensual beats, reeling everyone's focus onto the stage. She played her hit song, "Be Your Girl" which was a crowd favorite as everyone was dancing, filming, and screaming the words with their hands up high!
Video creds: @mikayla.sib
While fans excitedly waited for Teedra to bless the stage, the incredibly talented Coline Creuzot opened for the crowd with her buttery smooth voice and storytelling R&B lyrics. This was the perfect transition into Teedra's set, taking the crowd from vibing to belting.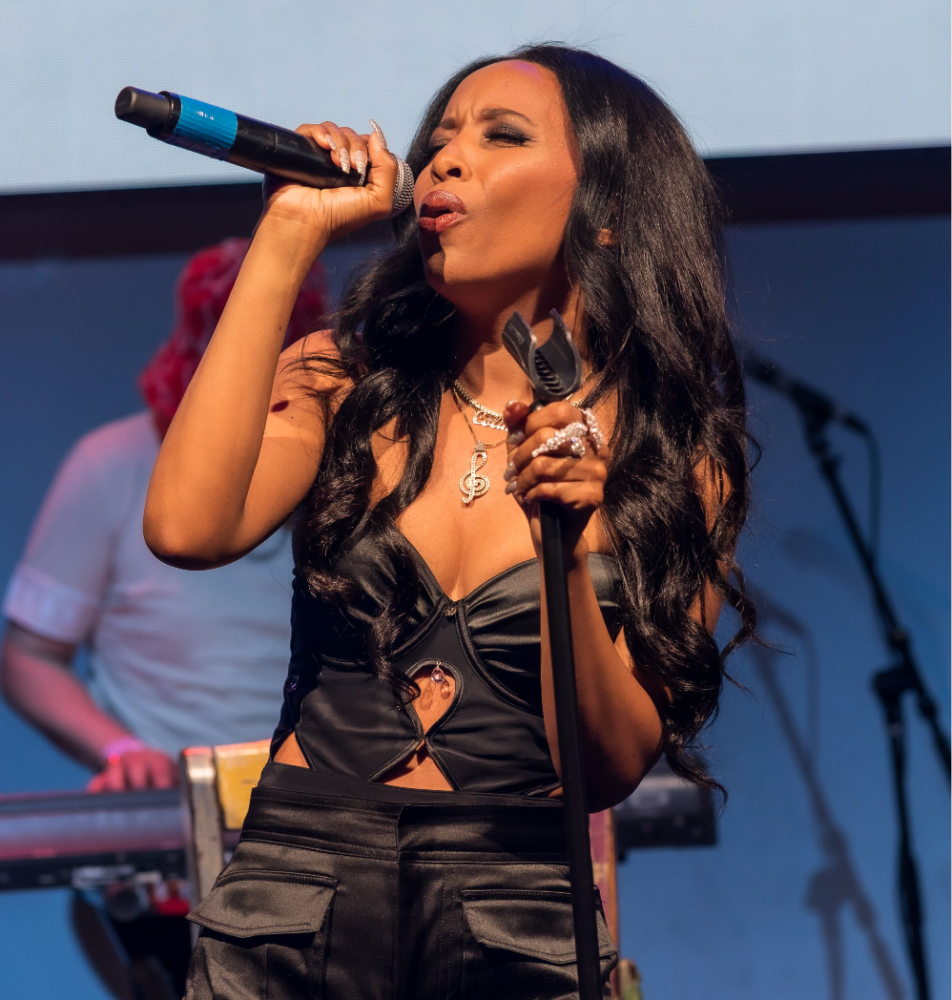 📸 @dldshoots
After the vibey and fiery show, Teedra added her name to the wall of the many legends that have played at SOBs.
📸 @drivenbycontent