Valentine's Day with Frankie Negrón
February 17, 2023
Written by Ellie Rangel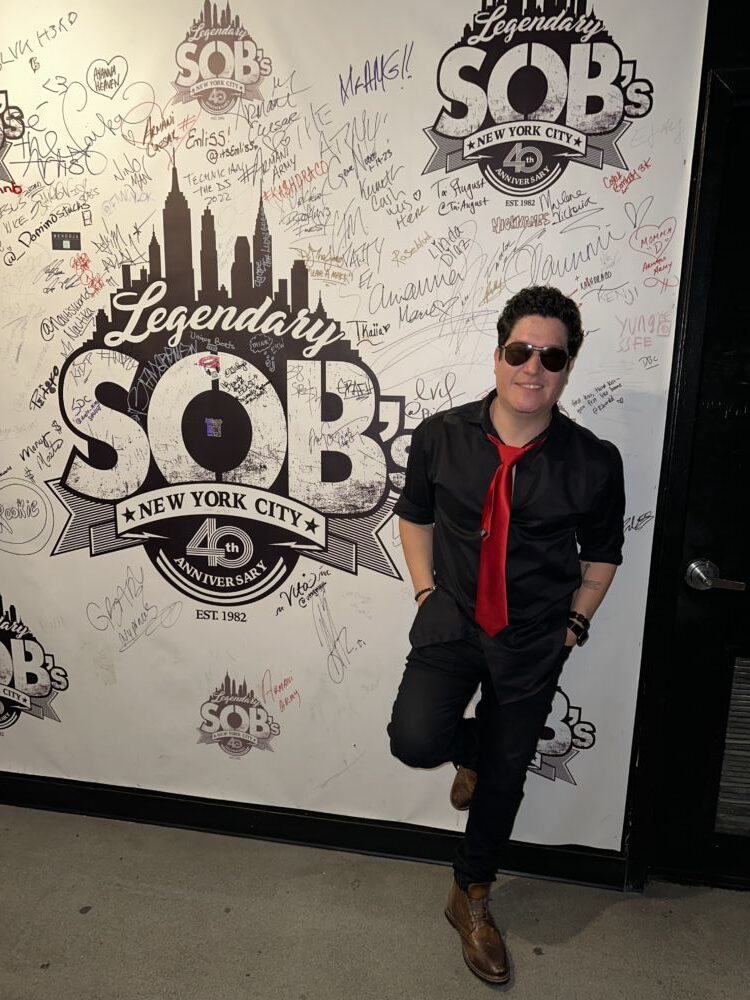 Picture by Leslie.ann.xo
Valentine's Day, or as some call it, Single Awareness Day, is a day known for Cupid, candles, and… crying, for some of us. This past Valentine's Day took a spin when heart-shaped chocolate boxes were replaced by heartthrob, Frankie Negrón. SOBs hosted the singles and the not-so-single guests to join in the festivities of salsa music, dancing, and champagne. Frankie showed up in his classic, all-black outfit with a red tie and shades. The crowd anticipated his arrival while they enjoyed their bubbly, fresh sliders, and delicious nachos – thanks to the SOB's kitchen. The venue was filled with couples and as soon as Frankie took the stage, everyone hit the dance floor and started salsa-ing the night away. Frankie, a New Jersey native with a Puerto Rican heritage, brought the passion onstage with his 11-man band and showcased several hits such as Comerte a Besos, Inovlidable, and Remolino.
Video by Marie-Ann @marieann_ent
Frankie's band brought the energy out on stage with the powerful trombone and trumpet trio, hitting all the right notes for that Valentine's Day feel. Meanwhile, Frankie blessed the crowd with his powerhouse of a voice. Not only can Frankie belt power chords that make the audience go crazy, but he can also dance – VERY well. He and the backup vocal singer were salsa dancing the whole night with the crowd following in their footsteps.
Picture by @marieann_ent
To end the night off, Frankie signed his name to the legendary SOB's wall of past artists who have all made history. Frankie performed an amazing show and made for a memorable Valentine's Day. So thank you, Frankie, for giving us all a little love.