Jozzy "Songs for Women" EP @SOBs | 05-02-23
August 15, 2023
Written by: Abriana Placencia
We were blessed to have the one and only Jozzy at SOBs tonight. Known and awarded for co-writing hit songs like "Old Town Road (Remix)", "Lemonade", "Mr. Right Now," etc. She's now building her beautiful career with a new EP along with the help of our friends over at Roc Nation and Diddy's Love Records. We also peeped some of our favs Ivy Rivera and Laurie Ann Gibson in the building. 
Packing the venue, she performed the songs from her latest EP, "Songs for Ladies Free Game for N****s", which include 10 songs, "Song for Women Intro", "Replay", "Commotion", "She Asked", "Fav Shirt", "Free Game Interlude", "Don't Say No", "Medley Set", and "Alone". The crowd was definitely feeling the passion and connection in her music.
She performs with what seems like her soul. You can tell with emotion she puts not only in her music, but in her performances. She embraces and has us understand her perceptions and ideology of love through her R&B music.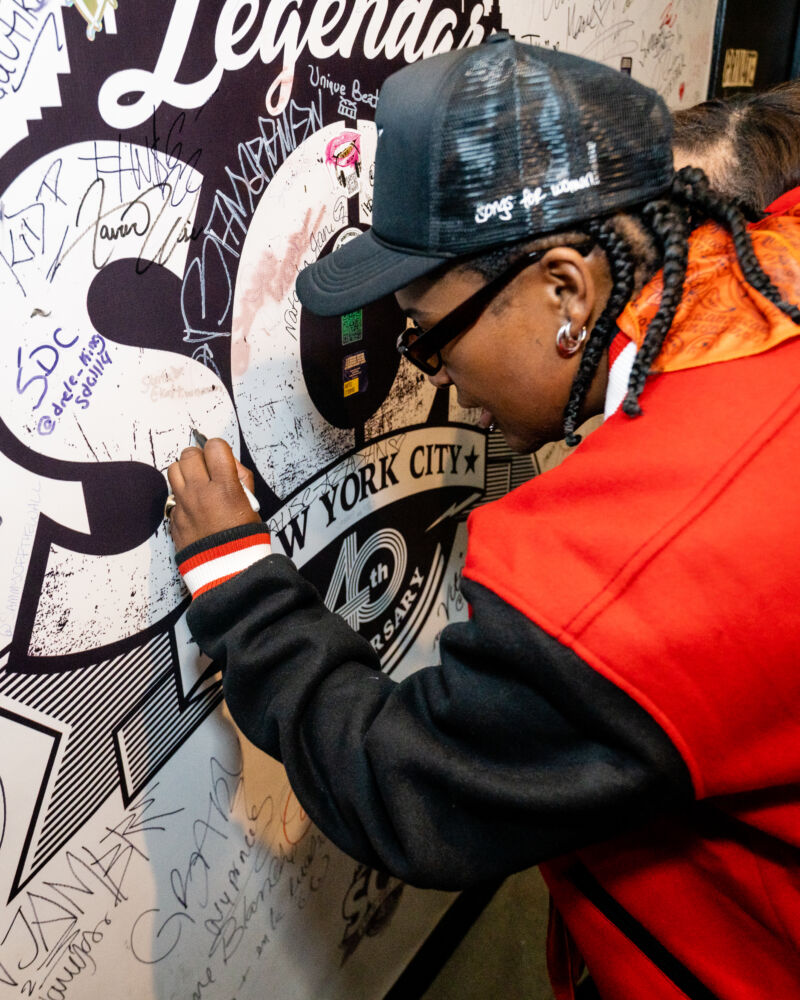 Finally, at the end of an epic performance, Jozzy signed our board! What a way to end the night. It was great from start to finish. We can't wait what other greatness she has in store for us, and we can't wait to see her again. It was an honor and privilege for Jozzy and her team to trust us with this performance. To the beginning of a legendary career!