J Stone Sells Out SOB
January 24, 2020
By: Aronys Perez
J Stone's In The Neighborhood
On Sunday, January 19th, the Legendary SOB's teamed up with one of the biggest artists from the West Coast, J Stone. As one of the West Coast's more beloved artist, J Stone brought a new culture to the SOB's scene. Known for his work with The Late, Great Nipsey Hustle and a member of the "All Money In" movement, J Stone has continued to use his platform to affirm the positive message of growth, agency, and collective action amongst the black community. J Stone's message was heard throughout New York City.

Photo by [Bob]
J Stone showed New York City love and the city came out to support!
The crowd was filled with legends and up-and-coming celebrities from all over.  Stars in the crowd ranged from the founder of Vibe Magazine, Robert J Kenner, to New York City's very own Dave East and Casanova.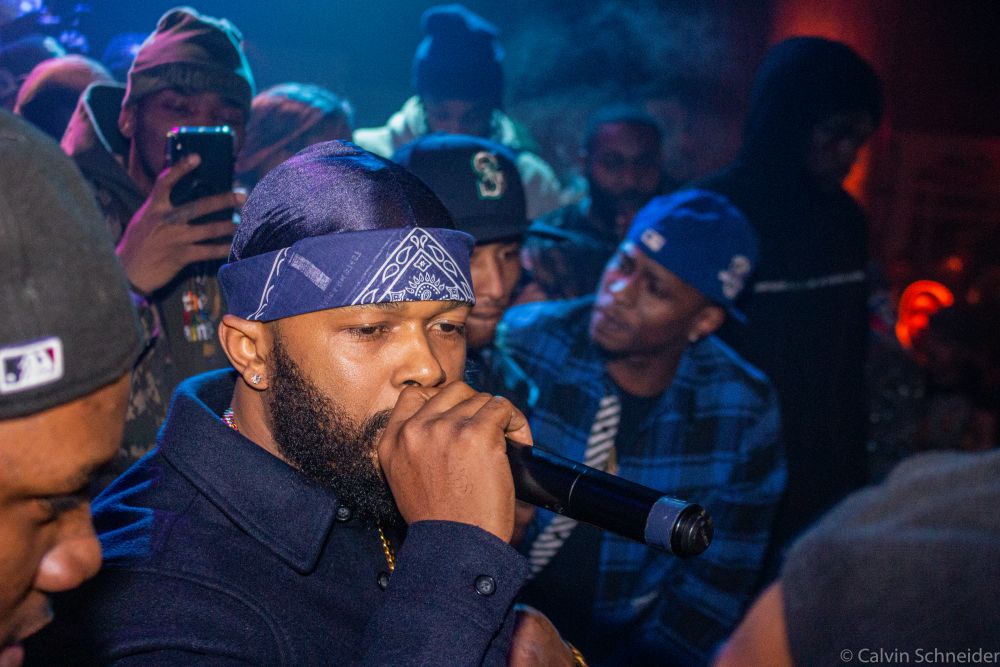 Big thank you to J Stone and his team for choosing SOB to put on this amazing performance! The marathon continues and we at SOB support the movement!