Govball After Dark: Saba | 06-08-23
August 15, 2023
Written by Abriana Placencia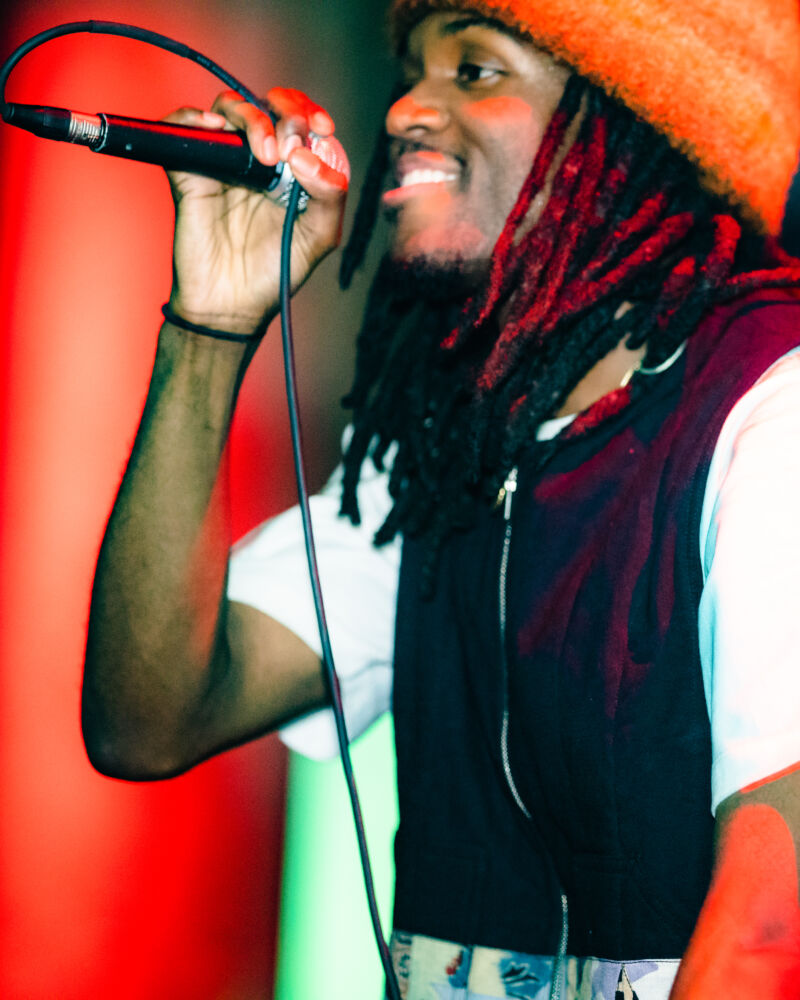 Saba, a Chicago-born rapper and producer, completely sold out our venue tonight. From his first mixtapes, COMFORTZONE and GETCOMFORTable, a mixtape full of young Chicago talent figuring out life as rising adults, to contributing to Acid Rap, Chance the Rapper's Album in 2013, we were glad to have him bless our ears with his talents again. 
This was truly a special performance from Saba and his father. He brought his dad, Chandlar, who has recorded music in R&B, sounds of soul, and jazz, out to rock "GPS" from his Bucket List Project, and it was a performance to remember. We witnessed the Bucket List Project become alive in real time. The crowd was not only excited, but shocked to witness this moment. This Father's Day was for the books!
Saba embraces his roots and artistry in the best way possible. His way of bringing awareness to the violence in not only Chicago, but the world is inspirational. From celebrating life, to rising talent and navigation of adulthood, fostering the arts for the youths of Chicago, even his upbringing and his spirituality, and more, Saba turns real issues within oneself and within society into a melody. 
The fans definitely popped out! From the energy to the synchronized hand movements, to the t-shirts, the crowd was having the time of their lives. Adding to the members of Pivot Gang, we even got to see Joseph Chilliams on stage. 
Big thanks to Saba and Pivot Gang for gracing our stage once again. We were blessed to have the legendary Saba and Pivot Gang sign on our wall, and we couldn't have put tonight in better words. We can't wait for sold out show #5, on God.
check out some of the duo performance between Saba and Chandlar here: https://www.instagram.com/reel/Ctraj-6MYWy/?igshid=MzRlODBiNWFlZA==