BYRON MESSIA'S FIRST EVER NYC SHOW: SOLD OUT AT S.O.B.'S! | 09.21.23
October 26, 2023
Written by S.O.B.'s Intern Alaisha Lewis
Photography by @drivenbycontent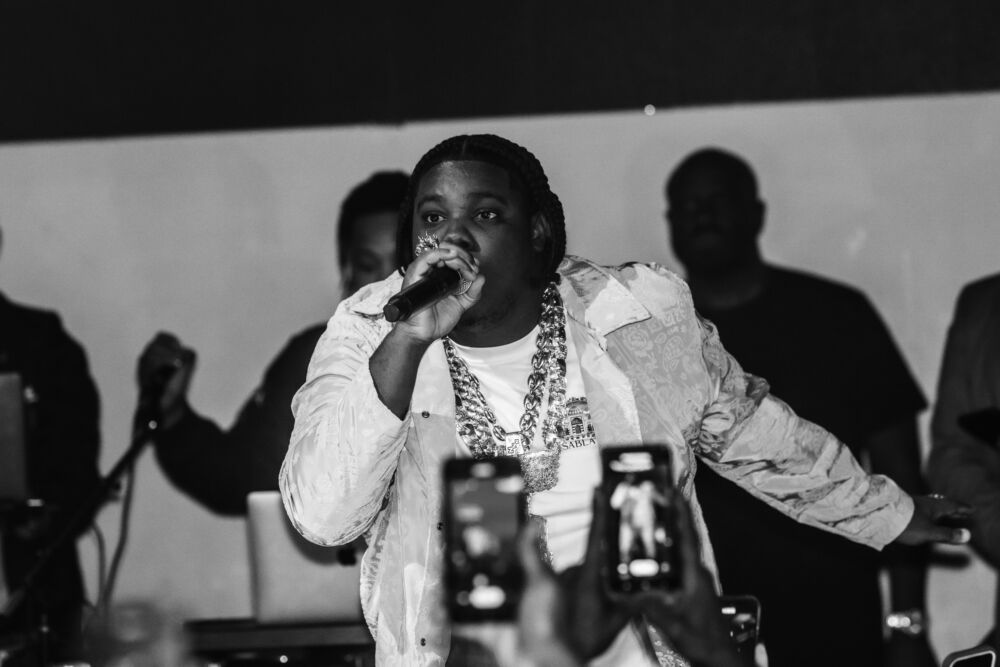 Only a few months following its release, Byron Messia's song "Talibans" was declared 2023's song of the summer by Complex Magazine. The St. Kitts dancehall star performed in NYC for the first time at the Legendary S.O.B.'s on September 21st, 2023. The doors opened at 10:00PM, and as the crowd that wrapped around the block made their way into S.O.B.'s, the energy picked up immediately. DJs Kevin Crown & Funk Flex spun dancehall from the 90s to the present until show time for a sold out crowd of over 400 fans.
 
When Byron hit the stage with DJ Skipp, he opened with his hit song '90z'. The crowd sang along to the iconic hook "Mi have bad gyal ah link pon di IG." A few songs into his performance, we were stoked to welcome surprise guests to the stage: Lola Brooke and Fridayy. Lola Brooke came in and captured the crowd with her record "Don't Play With It," while Fridayy gave us live vocals from "Forever," his hit track featuring Lil Baby. Another treat in store for fans was witnessing the first performance of Byron's recent track with Fridayy, "Have Mercy On Me."  As the show continued, the crowd was itching with anticipation for the song we were all waiting for: "Talibans."

By the first note, the crowd knew instantly what was to come. The beat dropped while Byron and his fans harmonized the iconic "da-da-da-da" vocals. The crowd brought out their Caribbean flags, jumping and singing along every last word. The enthusiasm was contagious, and Byron ran the song back once again, much to everyone's excitement. Before wrapping up the night, Byron shouted out his peers and friends, expressing his love and gratitude. He made sure the crowd knew to check out Rajah Wild, who also had a breakout song "Wild Out" this past summer, along with Teejay & Dj Macc with their hit "Drift." After the show, Byron and DJ Skipp both signed the iconic S.O.B.'s wall, ending another legendary night. A time was had!