EVENT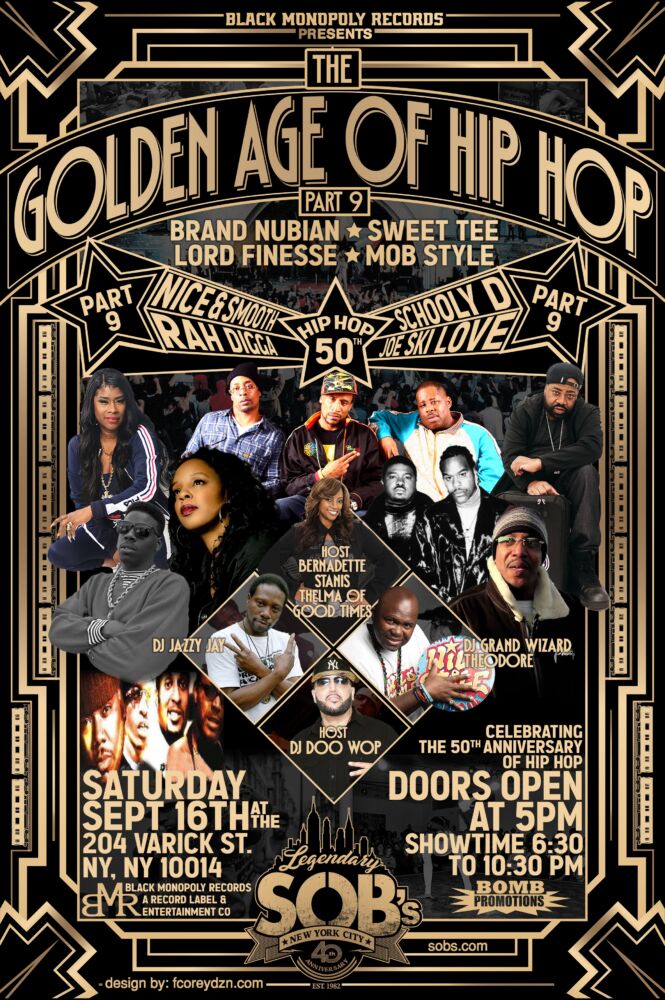 Sep 16, 2023 | Doors 5:00 pm ← PAST EVENT
Golden Age of Hip Hop Pt. 9
Tickets: $30
Age 18+
We're continuing our Hip Hop 50 celebration with performances from some of Hip Hop's greatest.
Hitting the stage will be Nice & Smooth, Rah Digga, Schoolly D, Joeski Love, Brand Nubian, Sweet Tee, Lord Finesse, & Mob Style. 
Hosted by Bernadette Stanis (Thelma of Good Times).
With DJs Jazzy Jay, Doo Wop, and Grand Wizzard Theodore. 
Related Events