EVENT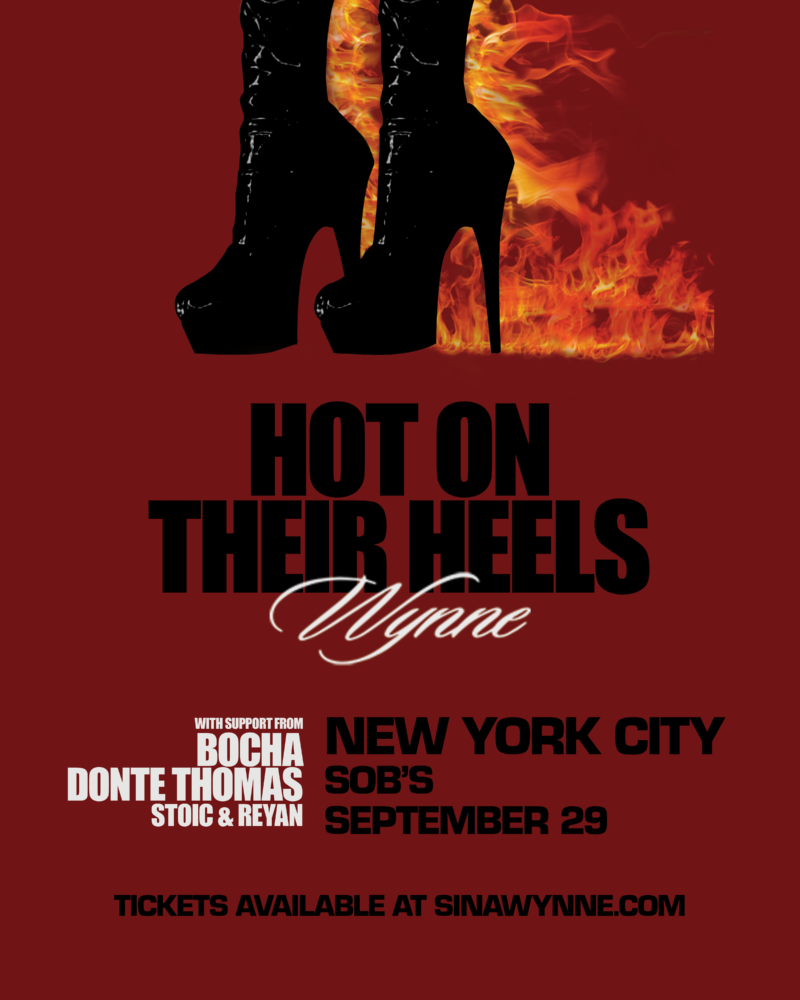 Sep 29, 2023 | Doors 7:00 pm ← PAST EVENT
Wynne
Tickets: $20
Age 16+
Wynne with Bocha, Donte Thomas, and Stoic & Reyan
Wynne is one of Hip-Hop's most remarkable rising stars. Born Sina Wynne Holwerda in 1997, and growing up an outcast in Lake Oswego, a suburb of Portland, Oregon, she gravitated towards Hip-Hop at the age of nine.
Studying the greats from afar, and dedicating her life to becoming a rapper by the age of 12, she established herself in the underground scene by competing in national cyphers. Soaking up influence from the greats of generations past (Jay-Z, Dilla, Foxy Brown, and the list goes on), as well as modern paragons like SZA and Drake, Wynne became a phenom by the age of 19, going viral several times and blowing the internet away with her veteran-level rapping. She quickly started gaining co-signs from some of music's titans (Timbaland, Missy Elliot, Twista, Wyclef Jean) and cultural gatekeepers like Rob Markman and Zane Lowe, among several others.
At 21 years old Wynne graduated college after four years of studying music and social justice, and released her debut mixtape "If I May..," boasting assists from several A-list producers such as Hit-Boy, DJ Dahi, and Sounwave, as well as features from J.I.D, Mahalia, and fellow hometown hero, Damian Lillard. This took her on a sold out tour with Earthgang and Mick Jenkins at the top of 2020.
Through the early 2020s, she dropped an experimental EP with Dreamville super-producer Christo, along with a dozen singles, garnering millions of streams as she shepherded fans towards her new sound, ending the year with a viral hit, "Look At You." With her effortless, superstar quality, and her uncompromising lyricism, Wynne has become an unlikely candidate for a seat in the front of the new class.
Wynne's upcoming EP, 'Some Like It Hot' will be released on July 14th and includes the recently released singles, "Jaw Morant" and "Hot Friend," both of which have garnered several millions of views on short form video platforms such as Instagram Reels, TikTok, and YouTube Shorts.
In the third quarter of 2023, Wynne is expected to kick-off her first headlining tour, Hot On Their Heels Tour, and will be performing at venues across the U.S.
Related Events