VA Artist. Interstate Snake Is Making Interstate Noise
November 30, 2020
by: Aidan Werder
Woodbridge, VA artist Interstate Snake is making noise in the DMV and beyond with his latest single "Lomo Saltado" – ahead of his upcoming album 'Thoughts From Snakey Baby' set to drop this December.  
The latest entry from the DMV staple, Interstate Snake "Lomo Saltado" is a strong single with an infectious hook and hugely catchy flow throughout. A slightly softer tone from the normal fiery Snake, he manages to bring that same hard-hitting energy while delivering a series of intricate and captivating flows over a BeatsBySeismic production. First broken by DJ Reddz of DC's WPGC 95.5,  "Lomo Saltado"  is a nod to one of Snake's favorite comfort dishes – and a treat for fans of Mr. Water Whippin' to hold them over until the release of 'Thoughts From Snakey Baby' next month. 
A true staple in Northern Virginia and the surrounding areas, Interstate Snake has been putting in work for years; both in the DMV and around the country. Originally born in Kabul, Afghanistan, Interstate Snake is a rare individual with a story to tell. He was smuggled into the US with his family as a small child before finding his way in the streets of Virginia as a teen.
In everything Interstate Snake does under the We Outchea Personally Entertainment banner, operating in tandem with Official Grind Ent, he hopes to shine a brighter light not only on himself but on Northern Virginia and the DMV area as whole. Whether it's the label, clothing line, artist development company, liquor or cannabis brand – the slogan "We Outchea Personally" is more than a motto; Interstate Snake and the Official Grind Ent camp are really out here… personally. 
Since first entering the game in 2014, Interstate Snake has been pounding the pavement, flooding the streets with countless singles, collaborations, performances, and projects – each one building off the last. His most recent project 'Afghanimal' is an excellent body of work and a perfect introduction to the powerful vocals, high energy, tight production, and unapologetically authentic bars that Interstate Snake has become known for. Another thing he's known for, top-notch collaborations – having worked with artists like Styles P, Fat Trel, Young Moe, and the late-legend Nipsey Hussle. Snake has also performed alongside everyone from Rick Ross to Jeezy, and at venues across the country, including our legendary stage. 
Interstate Snake has been featured in XXL, ThisIs50, 2DopeBoys, The Source and more. He's his music featured on radio stations across the country, including DC's WPGC 95.5 and WKYS 93.9, New York's Hot 97, 92.3, and Power 105, LA's 102.7 KIIS and KRRL Real 92.3, as well as stations across Baltimore, Dallas, and Pittsburgh. His track "I'm Cookin" featuring fellow Official Grind Ent artist, Doeboy da Deacon even plays at the Washington Wizard's Capital One Arena in DC. What's more, Interstate Snake has even gone intercontinental, touching the airwaves overseas in Nagasaski, Japan and Hamburg, Germany.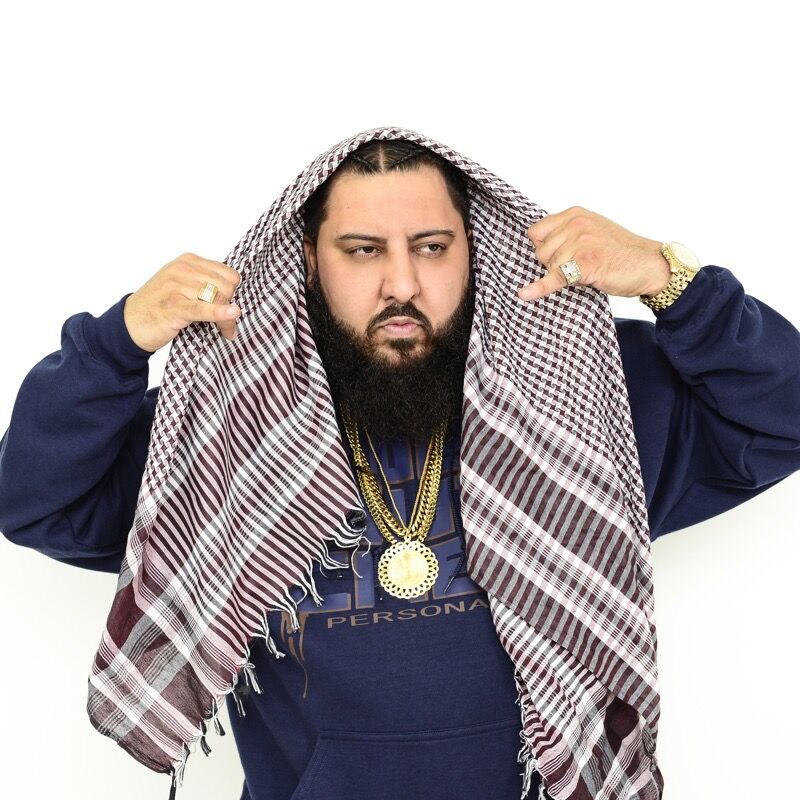 All in all, Interstate Snake is a seasoned, exciting artist and a true ambassador for Northern Virginia and the DMV. He brings to the table a unique sound, a remarkable story, an impressive resume, and a genuine fanbase built on strong groundwork, countless performances, and generally being out there… personally. 
Check out the single "Lomo Saltado" below and be on the lookout for the 'Thoughts From Snakey Baby' album coming mid December. Also catch him on the upcoming project 'Muslim Dons Family' – a compilation album by Tone Trump & Freeway. Interstate Snake, Official Grind Ent, We Outchea Personally – coming to your city soon.