Megan thee Stallion Lit SOB's Up With a Fever For the Hot 97 Who's Next Pre-Summer Jam Party
June 18, 2019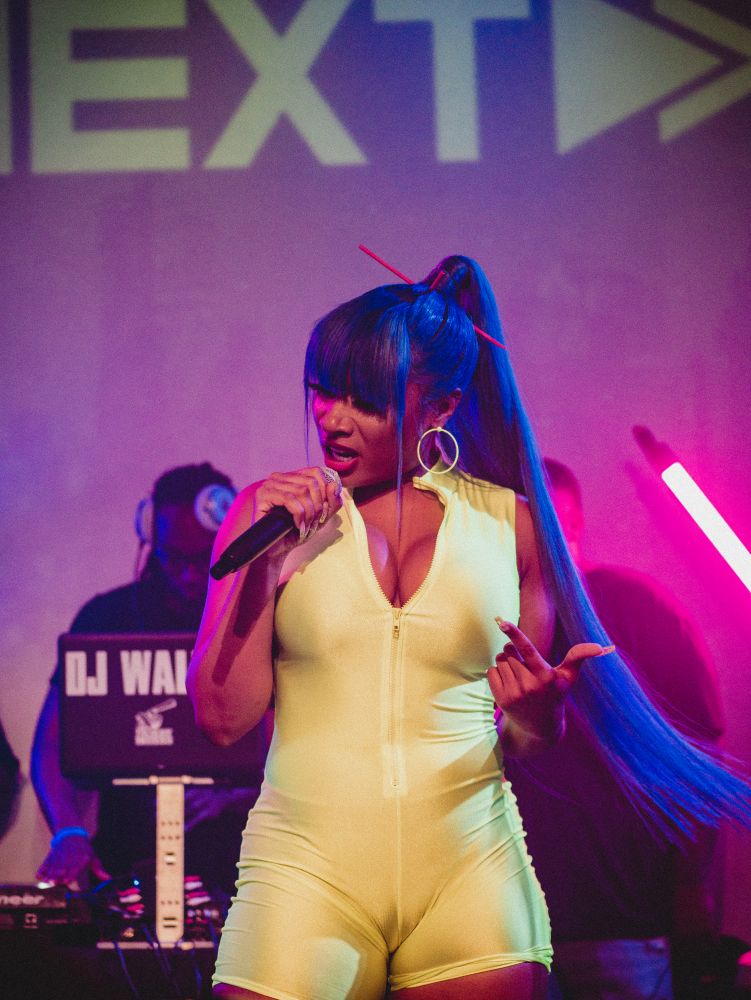 On May 28th, SOB's was packed to the brim with the NYC Hotties waiting in anticipation for their favorite Hottie, Megan thee Stallion. Megan was the special performer during the finals of Hot 97's Who's Next Pre-Summer Jam Party.
May 28th was also the day one out of seven finalists from the Hot 97 Who's Next Destination Summer Jam contest was going to have their dreams come true, and perform on the Summer Jam festival stage. One by one, each of the artists stepped to the stage to give their final performance before our panel of judges which consisted of Megan Thee Stallion, DJ Enuff, TT Torrez, Drewski, and Who's Next top curator Daren Reeves.
Before the tallies were voted and the judges' final picks were selected, Thee Stallion came in hot, lighting the stage with a feverish throttle of beauty, attitude and pure finesse while dominating the audience's attention performing three of her hottest tracks "Big Ole Freak", "Simon Says" and "Realer" the former two off her debut LP Fever.
The fans in attendance jumped, danced and recited every word back as well as documenting the entire thing on their phones for social media during her performance.
Megan had the chance to grace us with a preshow interview here at SOBs: