#JusticeIsBlind Anniversary
November 12, 2020
by: Aidan Werder
On Monday evening, a group of prominent young New York artists and influencers gathered in Brooklyn for the #JusticeIsBlind annual campaign. #JusticeIsBlind is an initiative centered around prison reform and anti violence. It was created in support of Skrap1090 – a well-respected NYC artist currently fighting for his life in the judicial system. Monday marks their one year anniversary of hard work and also Skraps birthday. 
The movement has seen support from the wider hiphop community. Other artists that have been involved are Meek Mill, Lil Durk, GHerbo, Fivio Foreign, Sheff G, Sleepy Hallow, Jim Jones, and more.
Skraps1090's close friends, Co-founder of 1090 Music Group, OP and Earport Podcast creator Pvnch, gathered to address local youth with a message of positivity. They discussed the injustices that people are facing behind bars, senseless violence experienced out on the streets and having a sense of community.
OP starts the event by thanking everyone for coming out and supporting the anniversary of the campaign. He introduces Obasi Jackson – older brother of Pop Smoke. 
"Music does show a certain image to y'all and growing up, it can get a little confusing to try and separate reality from the media." says Obasi, "What is important is that you have to learn to spread love to each other." He expresses the fact that people in media might seem a certain way, but in person they are regular people like ourselves. 
Love & HipHop cast member, Phresher stepped forward next to speak. He points out different kids in the crowd, asking them their name and to say it with confidence. 
"See? I want you to be proud of who you are! It's hard to be someone else but it's easy to be yourself." Children from ages 3-14 we're actively listening . He warns that is a world ready and waiting for them but you can not be afraid to be yourself. 
The last speaker to touch the floor was longtime voice in hiphop and friend of Skrap, Pvnch. Addressing the adults in the room, he asks for there to be action and the justice system to be taken accountable. beyond the simple social media posts, to make steps towards real change in your community and in the justice system.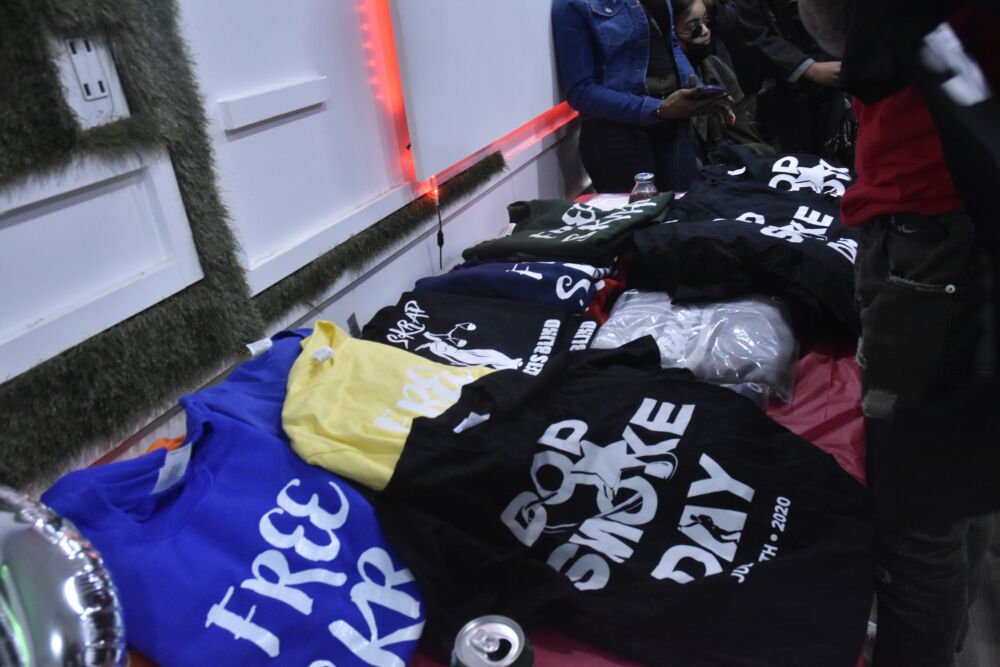 If you would like to support the movement, please contact OnpointlikeOP or his email onpointlikeop90@gmail.com.