Eric Roberson comforts us during the Holidays
December 14, 2021
Written By: Eudis Jr, SOB's

Eric Roberson performed at SOB's alongside a lovely band, bringing a comforting feeling for his holiday show.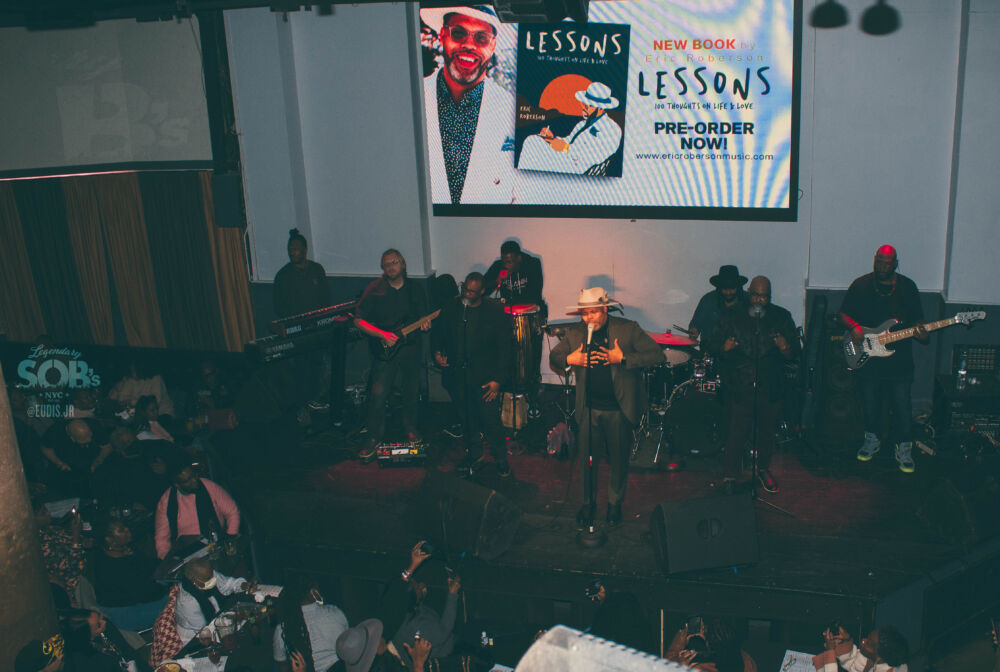 As a GRAMMY Award-nominee, Singer, Songwriter, Producer and Howard University alum, Eric Roberson continues to break boundaries as an independent artist in an industry dominated by major labels, manufactured sounds and mainstream radio. Eric has achieved major milestones in his career, from being a successful songwriter and producer for notable artists such as Jill Scott, Musiq Soulchild, Dwele, Vivian Green and countless others, to headlining sold out tours across the country.
Eric is celebrating over twenty years as an independent artist, creating "Honest Music" since 2001, which has afforded him
the artistic freedom that isn't typically offered in the mainstream music industry.

All throughout the night there was a Soothing and Vibrant sound from the live band.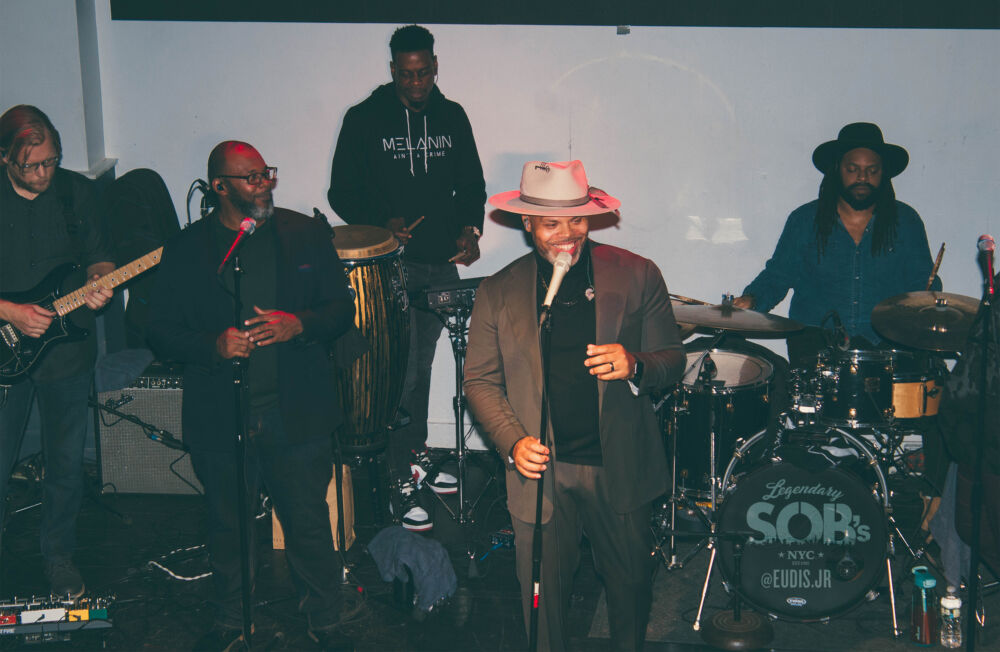 We got to experience his energy full of life, encouragement and positive vibrations.
During his performance he laughed, sang and encouraged us all to be present
while taking a chance on our dreams, no matter how big or small.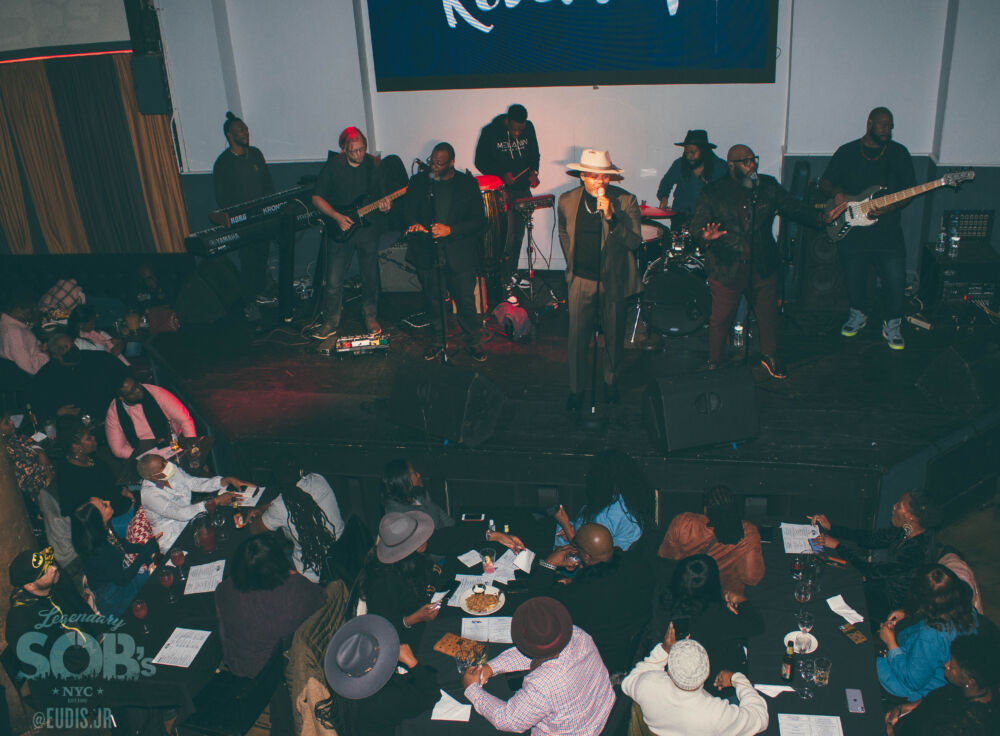 Eric Roberson chills out after his performance. 
Photography: Eudis Jr.