Lil Keyu Tells It Like It Is On Her Latest Single "Demon Time"
November 6, 2020
by: Aidan Werder
This week, Lil Keyu dropped the fiery visual for her latest single "Demon Time."
A more melodic tone than we normally hear from Keyu's usually fiery bars, she manages to come with the same energy and aggression while giving us a different look at her unapologetic and unmistakably New York style. Paired with another crisp visual – directed by Whothewizz – Keyu makes it crystal clear on exactly what type of time she's coming.
"Demon Time" comes fresh off the heels of Lil Keyu's recent signing to French Montana, Captain Coke Boys himself – a major move for the young artist that validates all the hard work she's been putting in over the last several years, with records like "Lil Bitch" "Slide Freestyle" and "Contagious."
"Demon Time" also follows the release of Keyu's debut EP 'Consistency is Key' this past September. This six track project lives up to its name. It showcases a consistent and captivating style rooted in the Brooklyn drill sound that explores the female side of the equation; in a way that only a true New Yorker could.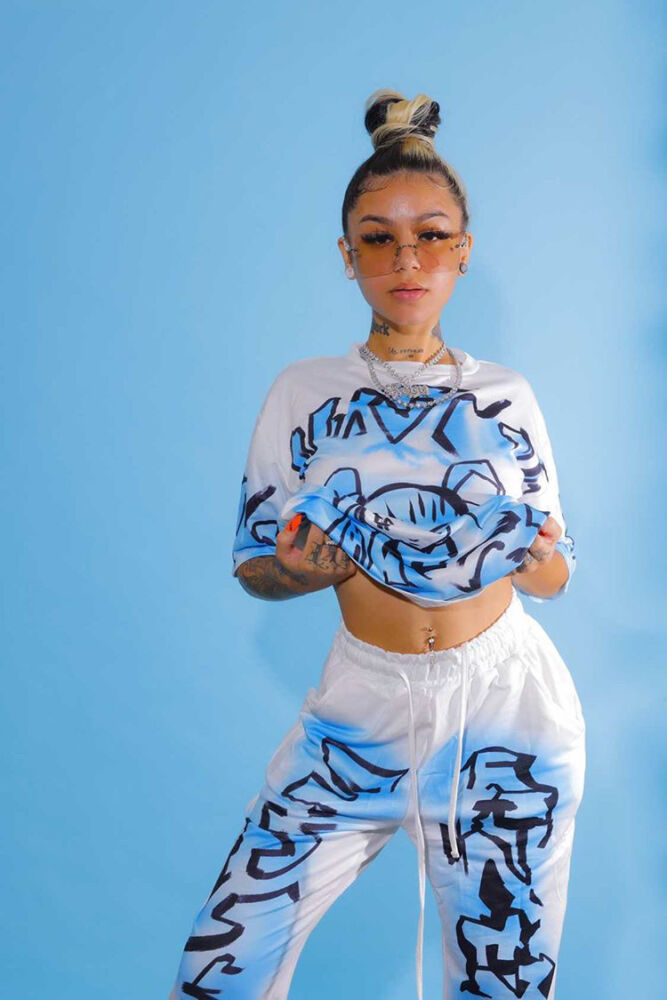 Growing up, Keyu was always a performer. She always had that performance gene, but never had any concrete plans to pursue a career as an entertainer. When her daughter was born, that all changed and she doubled down on the music and perfecting her sound. At only 19-years-old, Keyu has already came a long way, and is just getting started.
Lil Keyu is LA-based focusing on learning the ropes of the industry and everything she can about her craft; from engineering to marketing to management. As she should, because from the looks of it she's about to be busy. Fresh off a signing to French Montana, this young New York artist is already on the rise.
Check out the video for Keyu's latest single "Demon Time" below. If you haven't yet, go stream her debut project, "Consistency is Key" – and be sure to stay tuned for a stream of new singles, videos, and collaborations from New York's favorite princess.