EVENT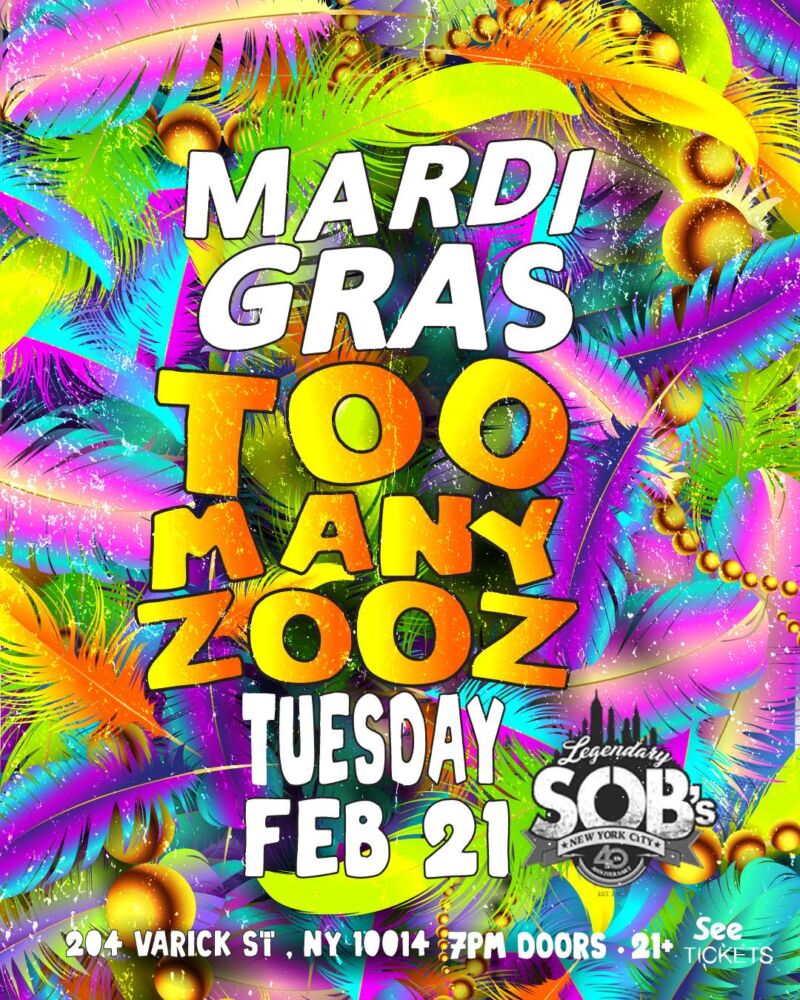 Feb 21, 2023 | Doors 7:00 pm ← PAST EVENT
Too Many Zooz: Mardi Gras
Tickets: $25
Age 21+
How are you celebrating Fat Tuesday? Join Too Many Zooz at the Legendary S.O.B.'s for a Mardi Gras event on February 21st at 7 pm EST! 
If ur a fan of Brass-House ur definitely a fan of this extremely unforgettable band: the amusingly monikered Too Many Zooz! 🎺 🥁 🎷
Their musical style was "branded" by drummer King of Sludge, who recognized there was no worthy existing classification for the New York trio, whose other two members are the equally unclassifiable Leo P (saxophone) and Matt Doe (trumpet).
"Brass-House is a high energy musical conversation," Matt insists. "Though I honestly don't think there is a good way to describe it in words. It's about many different feelings and sounds and emotions."
Or as KOS so decisively puts it, "I don't really care about what's happening in music — I just make art that I enjoy making."
Link in bio 🎫