EVENT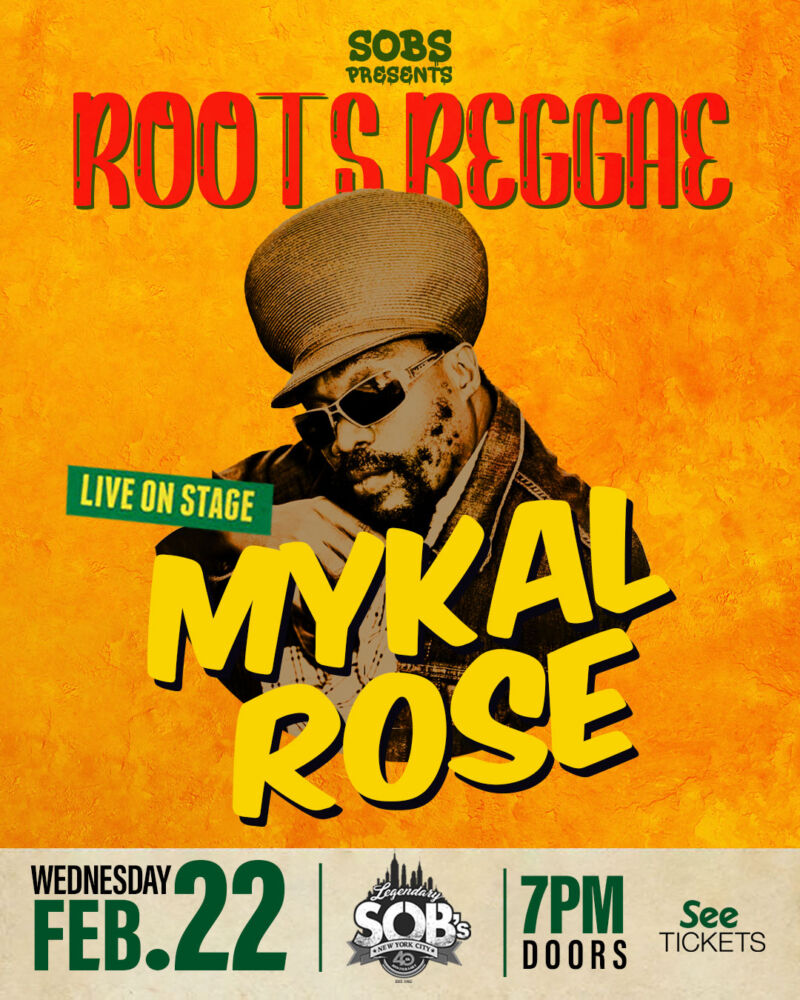 Feb 22, 2023 | Doors 7:00 pm ← PAST EVENT
Mykal Rose
Tickets: $30
Age 18+
Mykal Rose made a flying start to 2022. 'Glory to Jah', a song he recorded for American independent label Big Feet Records, was number one on the Foundation Radio Network Chart in New York for over 3 weeks.
Rose, who was the lead singer of Black Uhuru from 1977 to 1985, also topped the charts in Jamaica in 2007, with ShootOut (Police and Thieves) produced by John John Records.
One of roots-reggae's distinct voices, Mykal Rose helped define the Waterhouse sound as lead singer of Black Uhuru. His lead vocals can be heard on Black Uhuru hits such as Guess Who's Coming to Dinner, Shine Eye Gal, Plastic Smile, What is Life and General Penitentiary. Rose sang lead on the group's Grammy-winning album Anthem (1984).
For more than forty years, Mykal Rose has been recording and performing his brand of militant, hardcore Jamaican reggae to the delight of fans around the world. Mykal Rose was the original lead vocalist of Black Uhuru with the original lineup including Sly & Robbie. At that time Black Uhuru rose to great popularity and fame worldwide coming up strong after Bob Marley and Peter Tosh. This is the time when Black Uhuru had many great hit songs that have been top reggae anthems for many years which were mostly written by Mykal.
Mykal was the lead singer on Anthem, the Black Uhuru album backed by Sly and Robbie that won the first reggae Grammy. As a solo artist, with Black Uhuru, and back as a solo artist, the "Ruff" Rose has achieved consistent success throughout the years. June, July 2019 he completed a five week tour that spanned the US and headlining five festivals backed by Sly Dunbar & Lloyd Parks. Prior to that tour he headlined the Jamrock Reggae Cruise.
Related Events