EVENT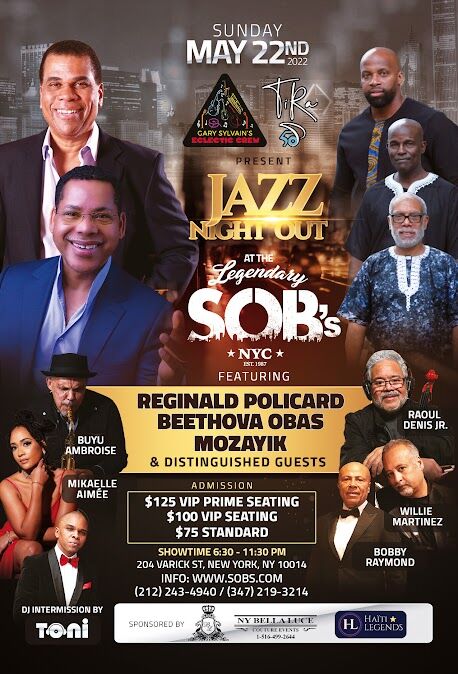 May 22, 2022 | Doors 6:30 pm ← PAST EVENT
Iconic Jazz Night Out: Haitian Style
Tickets: $25-100
Age 21+
Reginald Policard, Beethova Obas, & Mozayik
Come out for a night of Haitian Jazz at SOBs, May 22nd!
Reginald Policard on Piano and special guests: Buyu Ambroise on sax, Raoul Denis Jr. on Cello, Bobby Raymond on Bass, Willie Martinez on Drums, and Vocalist Mikaelle Aimée.
Mozayik's Gashford Guillaume, Eddy Bourjolly and Gene Torres plus special guests.
Beethova Obas and special guests: Bobby Raymond on Bass, Frederic Las Fargeas on Keys, Sergo Decius on Percussions, Ti Do on Drums and Manno Obas on background vocals.