EVENT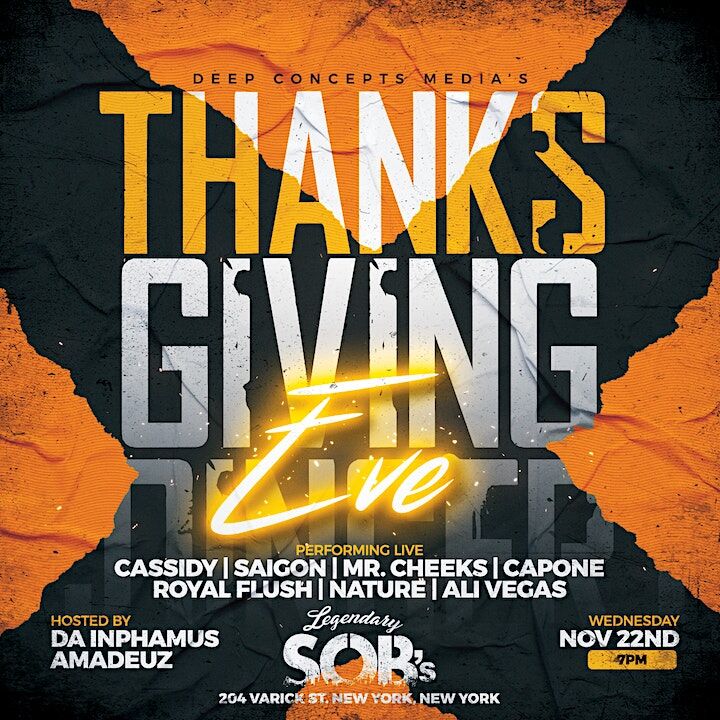 Nov 22, 2023 | Doors 7:00 pm ← PAST EVENT
A Hip Hop 50 Thanksgiving Eve At S.O.B.'s!
Tickets: $50-100
Age 21+
Hosted by Da Inphamus Amadeuz of Shade 45
Music from Cassidy, Mr Cheeks of The Lost Boyz, Saigon, Lil Cease, Capone of CNN, Nature, Royal Flush, Ali Vegas, J-Sos
Deep Concepts Media Presents: Thanksgiving Eve at SOB's! A night of classic Hip Hop celebrating Hip Hop's 50th birthday.
Related Events