EVENT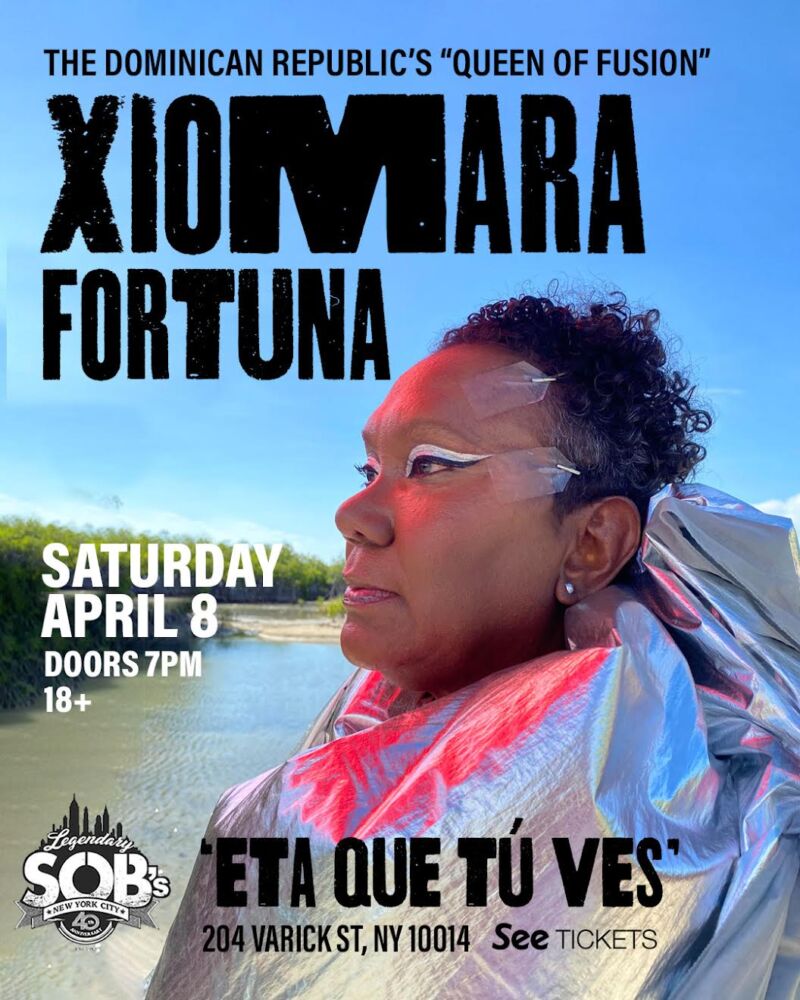 SHARE THIS
EVENT
Apr 08, 2023 | Doors 7:00 pm
Xiomara Fortuna "The Queen of Fusion"
Tickets: $25
Age 18+
Xiomara Fortuna "The Queen of Fusion" is on tour in New York with a large repertoire, offers her great performative concept "Eta que tuves" a trip in multiple dimensions that plays with the imaginary and moves through different scenarios of the Afro-descendant geography. 
The concert "Eta que tú ves" has as its center the recent production of the artist who bears the same name and who celebrates the heritage of the ancestors and ancestors, dedicated to Africa and the people who keep our traditions alive.
It is a continuous journey from the inside to the outside of her identity as an Afro-Caribbean woman, an approach to Africa from there, to Africa from here. In this proposal, not only Dominican rhythms are revealed as the basis of the artist's fusions, but we also find elements of Caribbean roots fused to impregnate that seal that makes Xiomara's music a singular and finished musical proposal.
 This time we find a song that starts from the "Son" musical genre that for decades has been installed in popular taste and that the artist presents us with new rhythmic colors, thus achieving a beautifully particular result.