EVENT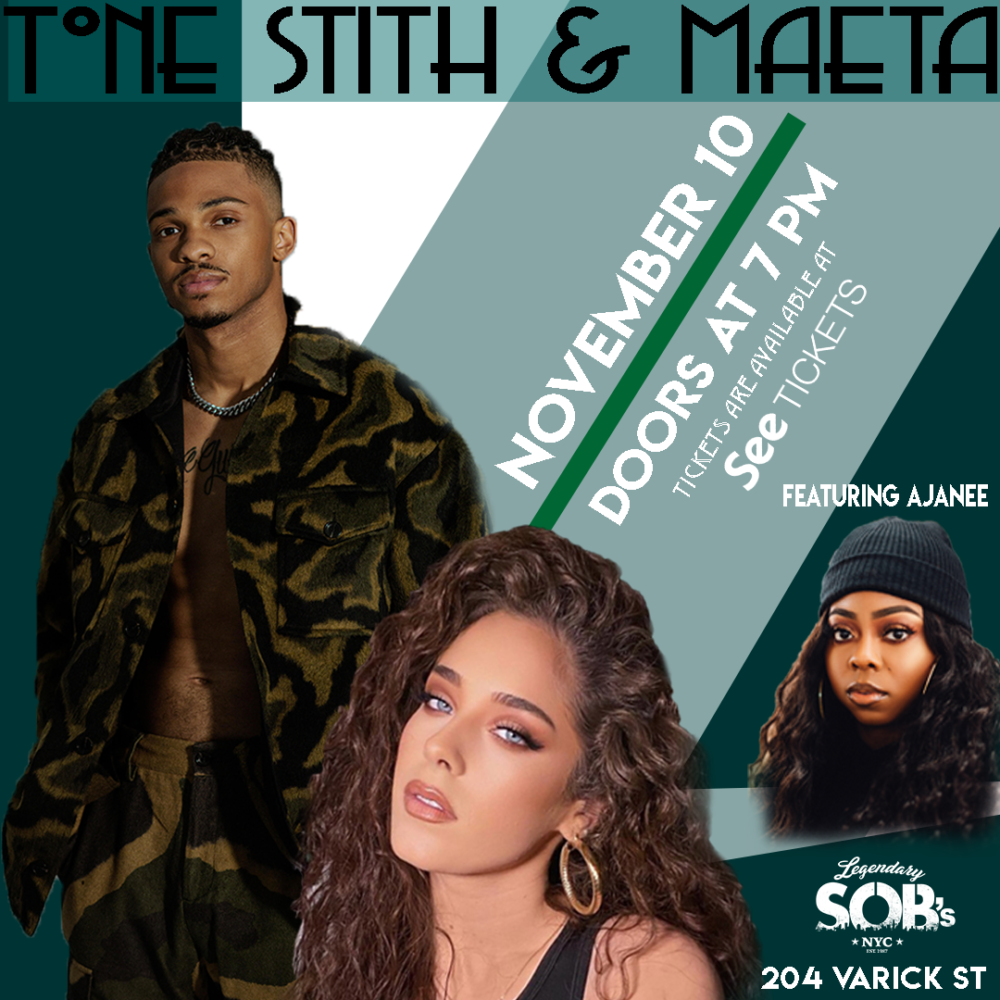 Nov 10, 2021 | Doors 7:00 pm ← PAST EVENT
Tone Stith & MAETA
Tickets: $28
Age 21+
Feat. Ajanee
New Jersey native Tone Stith is a contemporary R&B artist whose career was boosted when he co-wrote Chris Brown's 2015 platinum single "Liquor." Soon after, he unveiled his ballad-oriented debut album, 2017's Can We Talk. The following year, he issued the Good Company EP.
Born and raised in Marlton, New Jersey, he became involved with music at a very early age. He was familiar with playing drums before his teenage years, started learning how to use production software, and in church began to hone his singing talent, which came naturally as the son of a vocalist who had performed with Patti LaBelle. While in his teens, Stith was part of the group SJ3, who caught the attention of Jas Prince, the key figure behind Drake's ascent. Stith subsequently went solo with Prince in his corner.
The first fruit of this association was Stith's co-writing of two songs, "Make Love" and "Liquor," for Chris Brown's Royalty. The latter song was released as the album's lead single in June 2014, reached number 60 on the Billboard Hot 100, and went platinum within five months. During the next two years, Stith was featured on songs by independent artists Von and PARRI$. His debut album, Can We Talk, arrived in 2017 via Prince's Young Empire Music Group (YEMG) and major-label RCA, with production from the duo PRBLMSLVRS. "Light Flex," a New Jack Swing throwback featuring 2 Chainz, appeared on the Uncle Drew soundtrack in 2018. Later that year, he issued the Good Company EP, which featured Swae Lee and Quavo on the title cut and Ty Dolla $ign on "Take It There." He returned in 2020 with the "Devotion" single.