EVENT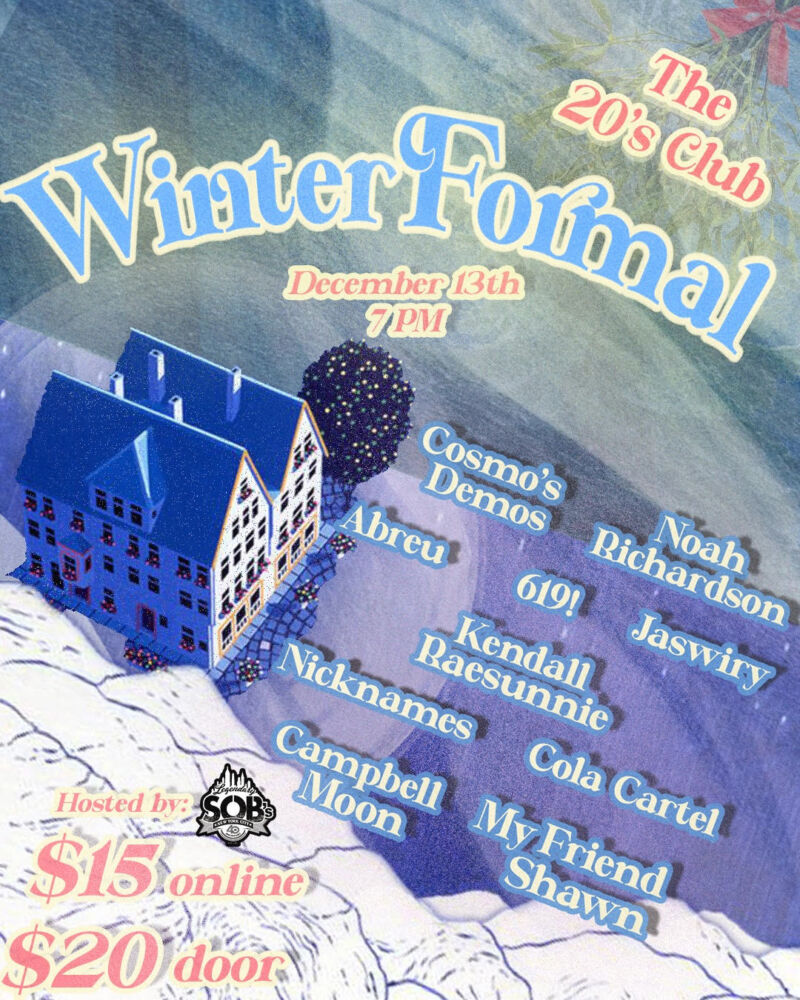 SHARE THIS
EVENT
Dec 13, 2023 | Doors 7:00 pm ADD TO CALENDAR
The 20's Club: Winter Formal
Tickets: $15 Advance / $20 At Door
Age 18+ or 16+ W/ Guardian
Welcome to the Club :)
Bring your prettiest gown, fitted suit, and dirtiest converses for a night at My Friend Shawn's 'The 20's Club: Winter Formal,' a ball-themed musical variety show setup to celebrate the 2020's and beyond. Welcome to the Club 🙂
It's the weekend before good ol' Christmas break, so why not let it out with a bang?
All your friends will feel the warmth of Miami's music scene fusing with the blues and hues of New York's local indie scene. A step back from Shawn's usual performance gig, and centering around Indie and Alternative music within the Rock and Rap genres, this year's winter formal is a musical showcase meant for those who want to dance hand in hand with their lover, mosh with their best friends, or sing words to tunes they never knew 3-5 hours before. Grab a hot coco and enjoy the show!
Performances from Cosmo's Demos, Noah Richardson, Abreu, 619!, Jaswiry, Kendall Raesunnie, Nicknames, Cola Cartel, Campbell Moon, and My Friend Shawn.   
Related Events