EVENT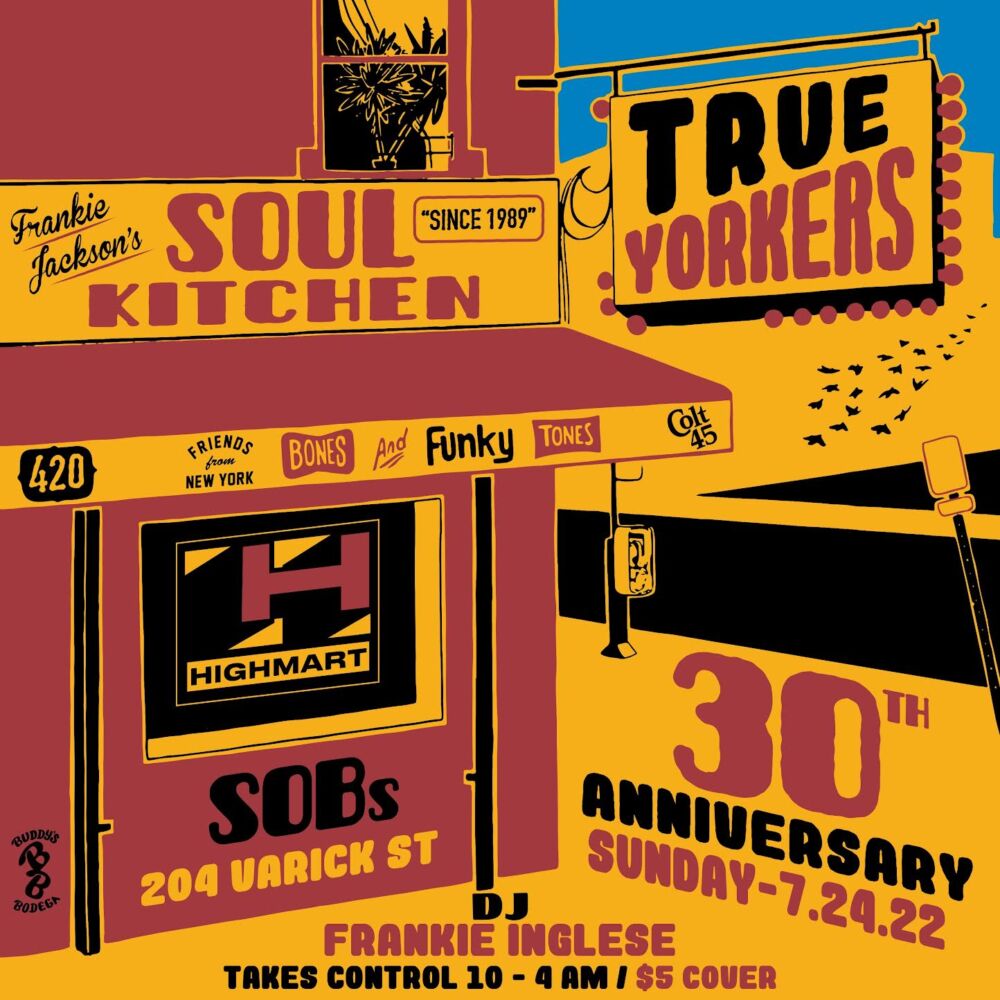 Jul 24, 2022 | Doors 10:00 pm ← PAST EVENT
Soul Kitchen 30th Anniversary
Tickets: $5, T-Shirt & Ticket: $35
Age 21+
Frankie Jackson's Soul Kitchen was established in 1989 By Jack Luber and Frankie Inglese. A weekly funk and soul dance party, truly rooted in the culture of New York City. Soul Kitchen spanned over 11 years, changing venues annually, but somehow or another it always finds its way back to S.O.B.'s.
Soul Kitchen was a bellwether for artists, producers, and soundtrack directors to come and explore the possibilities of the music that Frankie Inglese would play.
Always known for its visual stimulation showing Blaxploitation films, slide projections with hundreds of album covers from the late 60s through the 70s, vintage homemade film loops of James Brown doing splits across the stags, selling 32 ounce bottles of Colt 45 ice cold and giving out free spicy chicken wings all night long. That was the essence of soul kitchen your color didn't matter your money was green the vibe was real.