EVENT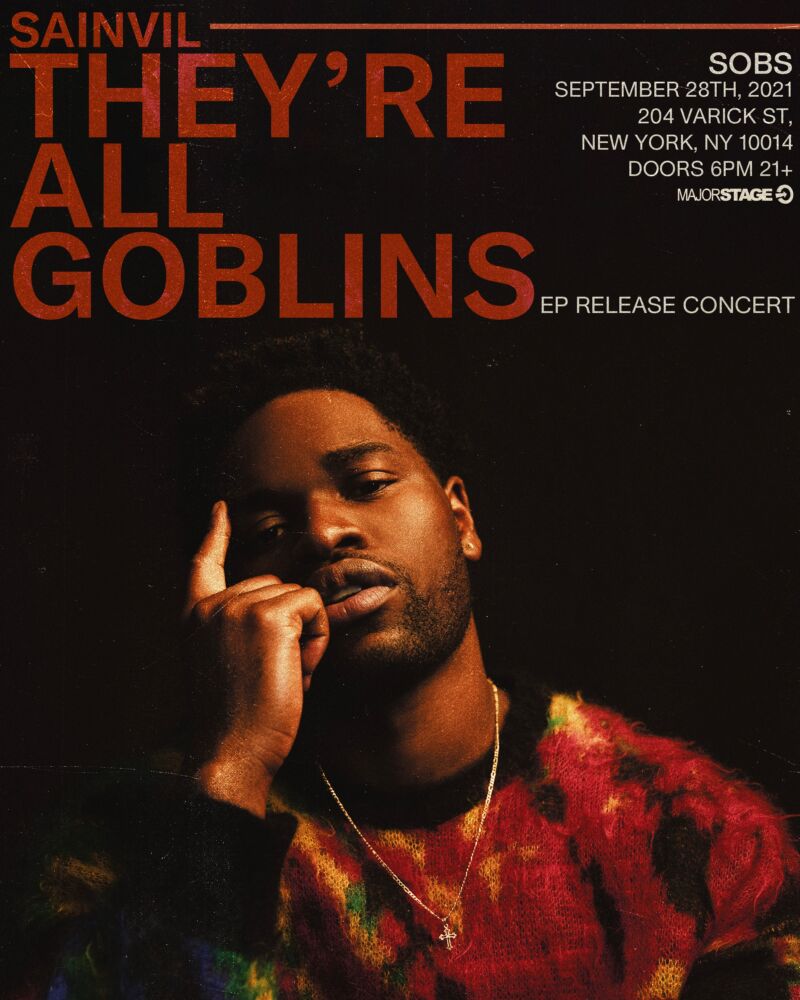 Sep 28, 2021 | Doors 7:00 pm ← PAST EVENT
Sainvil; They're All Goblins
Tickets: $15
Age 21+
With his fusion of synthy pop notes and hypnotic trap drums, singer-songwriter Sainvil is one of the most promising, fresh talents emerging in R&B.
Sainvil was born Matthew Sainvil, a son of Miami's distinctive Little Haiti neighborhood. Reared in the center of a cultural hotbed that greatly influenced his genre-bending sounds, it became apparent at an early age that his love for music would draw him far beyond his city's criminal temptations.
Following the death of his father, his family transplanted to Central Florida, where his hard working single mother, a Haitian immigrant, raised him and his four siblings. During his formative years, painted by pockets of abandonment and unfortunate tragedy, Sainvil immersed himself in acts like Michael Jackson, The-Dream, N*Sync and Kendrick Lamar to connect to a variety of musical expressions.
By the age of 17, he began recording songs on a broken laptop and releasing self-mixed and mastered projects. His raw passion and DIY-style of song-making led the ambitious singer to Nashville, where an indie music label deal would quickly provide him his first taste of the industry under his former rap moniker Villz. He went on to quietly generate buzz through the release of 2016's slow-burning Syk Sense and Fade Majah-produced cut "Drugs," featuring Virginia rap artist Pusha T.