EVENT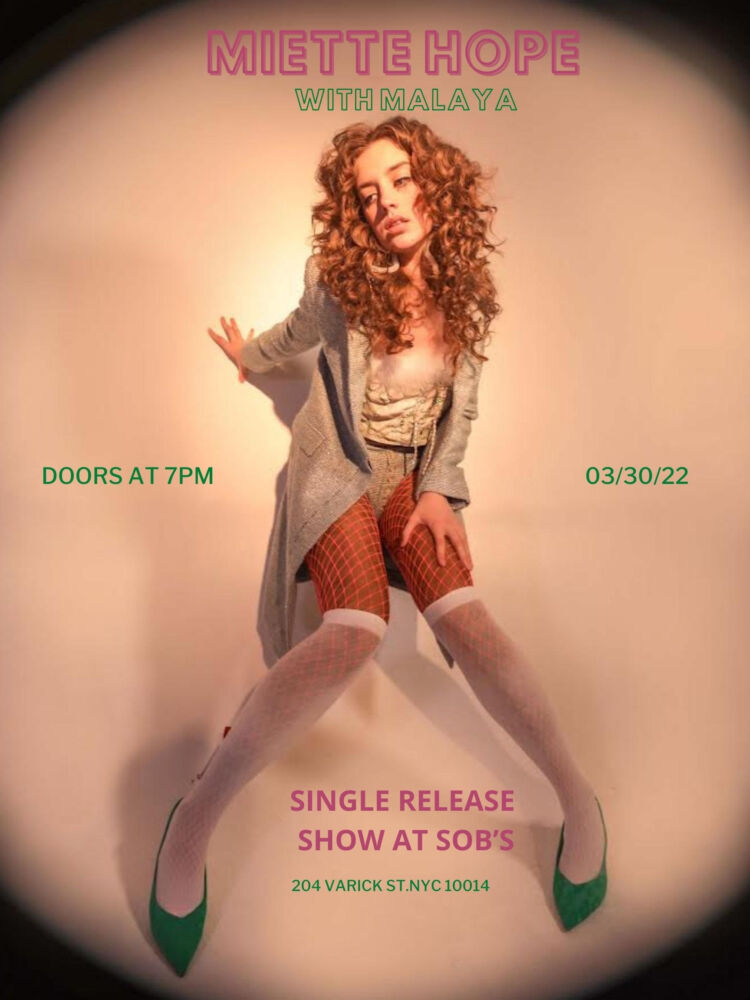 Mar 30, 2022 | Doors 7:00 pm ← PAST EVENT
Miette Hope
Tickets: $20
Age 18+
Miette Hope is a Brooklyn, NY based singer-songwriter, producer. With a profoundly developed sense of musicality, she infuses her songs with a rare left leaning pop sensibility supported by a deep jazz and R&B foundation. Her style can best be identified by its poetically honest lyrics accompanied by spatially rhythmic grooves and experimental production. Drenched in soulful inflections, her songs melt into an embodied expression of her trials and triumphs. Hope's vocals drive her narratives collectively and precisely, pin-pointing emotional cliffs that are reminiscent of many of our life's indulgences.
Of her recent track, "Enough," off of her own artist project, MTV News declared, "The New York-based singer/songwriter tackles grief head-on with the track,
creating a haunting inward journey that finds the narrator coping with pain via whatever means she can to fill the void." Her project with Ariza, The Natural Synthetic has received continuous praise from publications like EarMilk and editorial placements via Spotify on playlists like, Salt, Soda, Hanging out and Relaxing, Fresh Finds, etc.
_ 
MALAYA is a singer, songwriter, producer, and multi-instrumentalist. At 16, she began her professional career in the spotlight finishing eighth on season 13 of American Idol. She has since gone on to perform around the world with artists like Theo Crocker and Greg Phillingaines. In 2020, MALAYA released "In A New Place" with Grammy award winning producer, Ricky Reed and is currently completing "My Diary", her EP soon to be released with Grammy-nominated producer, Terrace Martin. Much more than a musician, Malaya uses her platform and captivating sound to encourage creativity and self-acceptance within her fans. She aims to put art back into music and authenticity back into humanity, one song at a time.