EVENT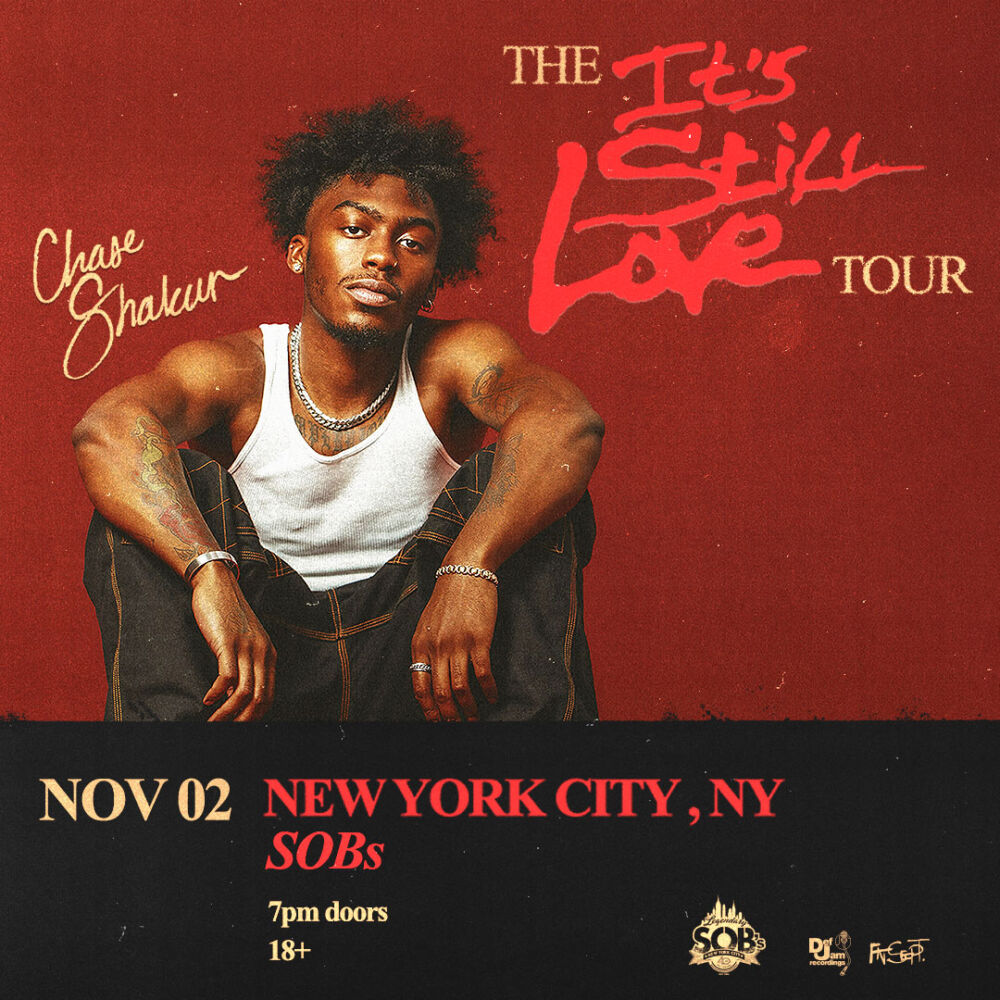 SHARE THIS
EVENT
Nov 02, 2023 | Doors 7:00 pm ADD TO CALENDAR
Chase Shakur
Tickets: $25
Age 18+
Chase Shakur's vision is both simple and unendingly ambitious. To put it plainly, the
Atlanta-born artist wants to change the sound of R&B. On his new project, "it's not you, it's me",
the talented singer-songwriter transcends genre signifiers to conjure up a unique world. Armed
with a deep grasp of the South's musical history—hip-hop, funk, soul, pop, and R&B—Shakur
synthesizes these various elements into a forward-thinking sound deeply rooted in Black
culture. The new project is an expansion of his critically acclaimed 2022 release, "It'll Be Fine",
and a mesmerizing meditation on life after a toxic relationship. On "it's not you, it's me",
vulnerability mingles with toughened scars, creating a work that situates Shakur as steely and
willing to learn from his own failures.
After deciding to pursue music full-time and drop out of school, Shakur was barred from living in
his childhood home. He couch-surfed and spent days in various studios, resting between
songwriting sessions. This era helped him forge collaborative bonds with other producers and
songwriters, some of whom went on to figure in his Forever N September collective, a group of
musicians who helped craft the sound of "it's not you, it's me". The resulting project feels
diaristic and transcendent. "it's not you, it's me" is a reflection of Chase Shakur's career thus far,
particularly his mental toughness and ability to keep pushing forward all in pursuit of that one
goal: To change the shape of music.