EVENT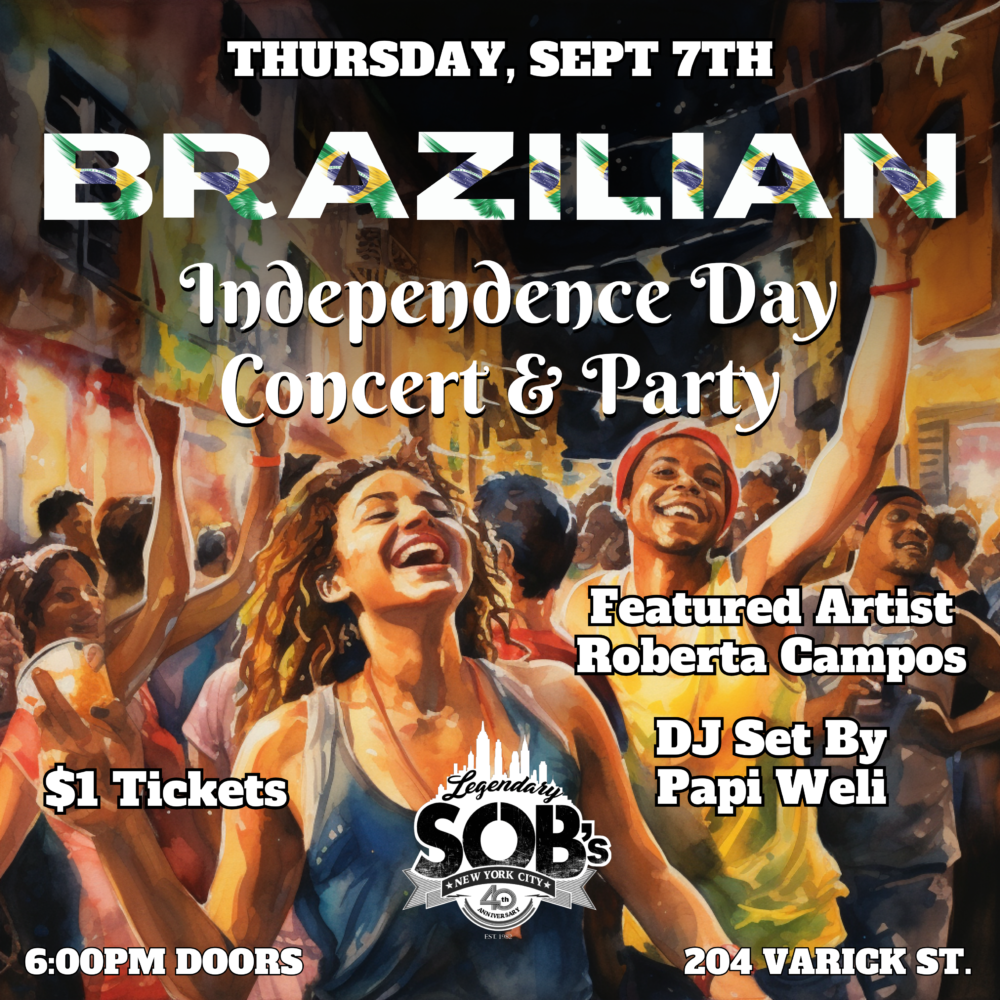 Sep 07, 2023 | Doors 6:00 pm ← PAST EVENT
Brazilian Independence Day Celebration with Roberta Campos & Papi Weli
Tickets: $1
Age 18+
Join us for a night of eclectic live performances in celebration of Brazilian Independence Day! 
To start the night, vibe and chill to a laid-back set from Brazilian singer-songwriter Roberta Campos, who fuses folk, samba, bossa nova, & jazz.
After, get ready to PARTY with hype Baile Funk & Brazilian dance tunes, spun by our DJ for the night Papi Weli.