EVENT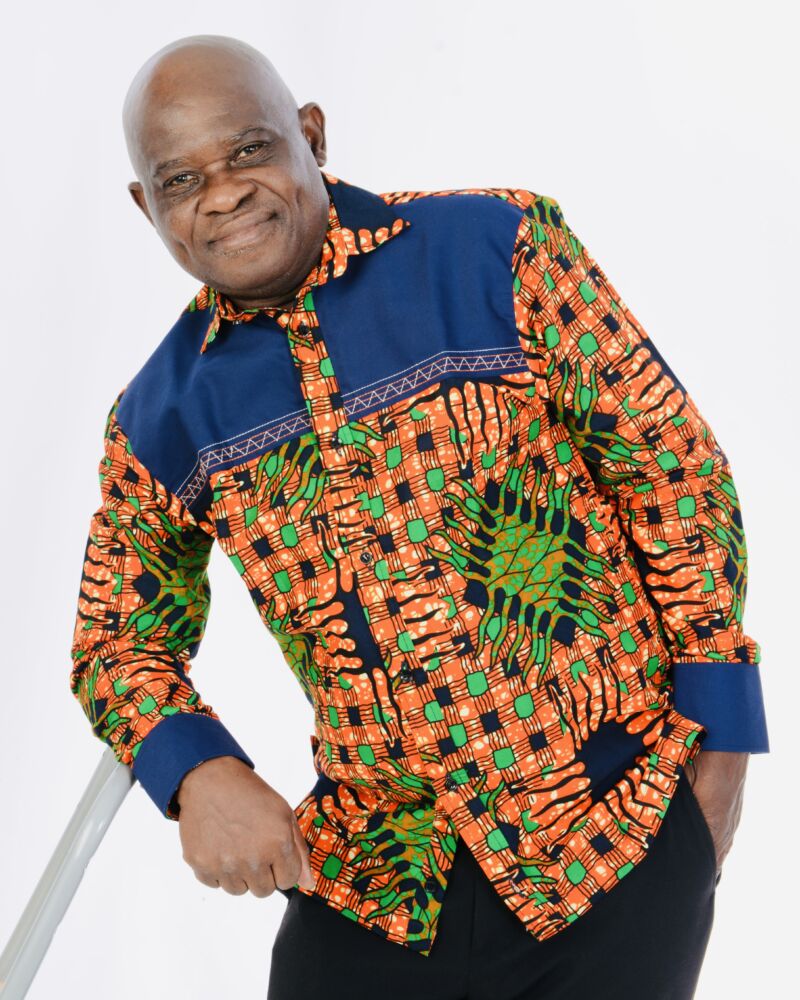 SHARE THIS
EVENT
Nov 10, 2023 | Doors 6:30 pm ADD TO CALENDAR
AFROPOP DANCE PARTY
Tickets: $38
Age 18+
w/ Samba Mapangala and DJ Henri
35TH ANNIVERSARY OF AFROPOP WORLDWIDE AND AFROPOP.ORG
A BENEFIT CELEBRATING THE 35TH ANNIVERSARY OF  PUBLIC RADIO'S AFROPOP WORLDWIDE & AFROPOP.ORG
Meet Host Georges Collinet a.k.a. Maxi Voom Voom AND CELEBRATING THE 40TH ANNIVERSARY OF LEGENDARY SOBs Samba Mapangala is a Congolese singer and bandleader most notably of Orchestra Virunga, one of the most popular bands in East Africa for more than 35 years. In Congo, Samba sang with Super Tukina, Super Bella Bella, Bariza, and Saka Saka.
He moved to Nairobi in 1977 where he formed Orchestra Virunga. 
They released their first album, It's Disco Time with Samba Mapangala in 1982. In the early 1990s the group gainedinternational popularity through album releases like Virunga Volcano and Feet on Fire. Later, Samba moved to the U.S. where he performs with and records with different Congolese groups.
dj.henri spinning a supercharged mix of soukous, rumba, ndombolo, makossa,coupe decale, zoblazo, bikutsi, desert blues, afrobeats,afrobeat,kwaito, mbaqanga, isicathamiya, township jive, mbalax,zouk, konpa, ragga, rai, soca, Hip-Life, highlife, juju, fuji, marrabenta,bongo flava, ampiano, kizomba, African reggae, ziglibithy, Arab pop.
dj.henri spins African sounds at venues including the Apollo Theater, SummerStage, Brooklyn Bowl, (le) poisson rouge and elsewhere. He produced the NYC premiere of the legendary Zaiko Langa Langa, as well opening for Nkumu Katalay and master guitarist Diblo Dibala. opened for other legends like Salif Keita, Femi Kuti, Vieux Farka Toure.
And you're invited to stick around for
CARIBBEAN FRIDAY DANCE PARTY, 11 to 4 a.m.hottest DJs spinning reggaeton, dancehall, soca, reggae, more 
Afropop Worldwide promotes understanding and enjoyment of contemporary music and stories from Africa and its global diaspora.
Through its Peabody Award-winning public radio program hosted by broadcast legend Georges Collinet, Planet Afropop podcast series and content-rich website (afropop.org), Afropop Worldwide showcases artists and their work in cultural and historic context, across the generational spectrum. In our productions, music becomes a vehicle for exploring contemporary and traditional perspectives on women's rights, climate change, governance and other issues that define our shared future.
 
Stay in step with the Afropop community by subscribing toour weekly Afropop e-Newsletter that will connect you to ourcurrent radio programs, feature stories, interviews, playlists,
video highlights, and if you are a New Yorker, our essential "Upcoming Events in New York City" listing.
 
You can subscribe to our new Planet Afropop podcast when you subscribe to Afropop Worldwide podcast. You can also follow us on Twitter at "afropopww" and find us on
FaceBook.
www.afropop.org