EVENT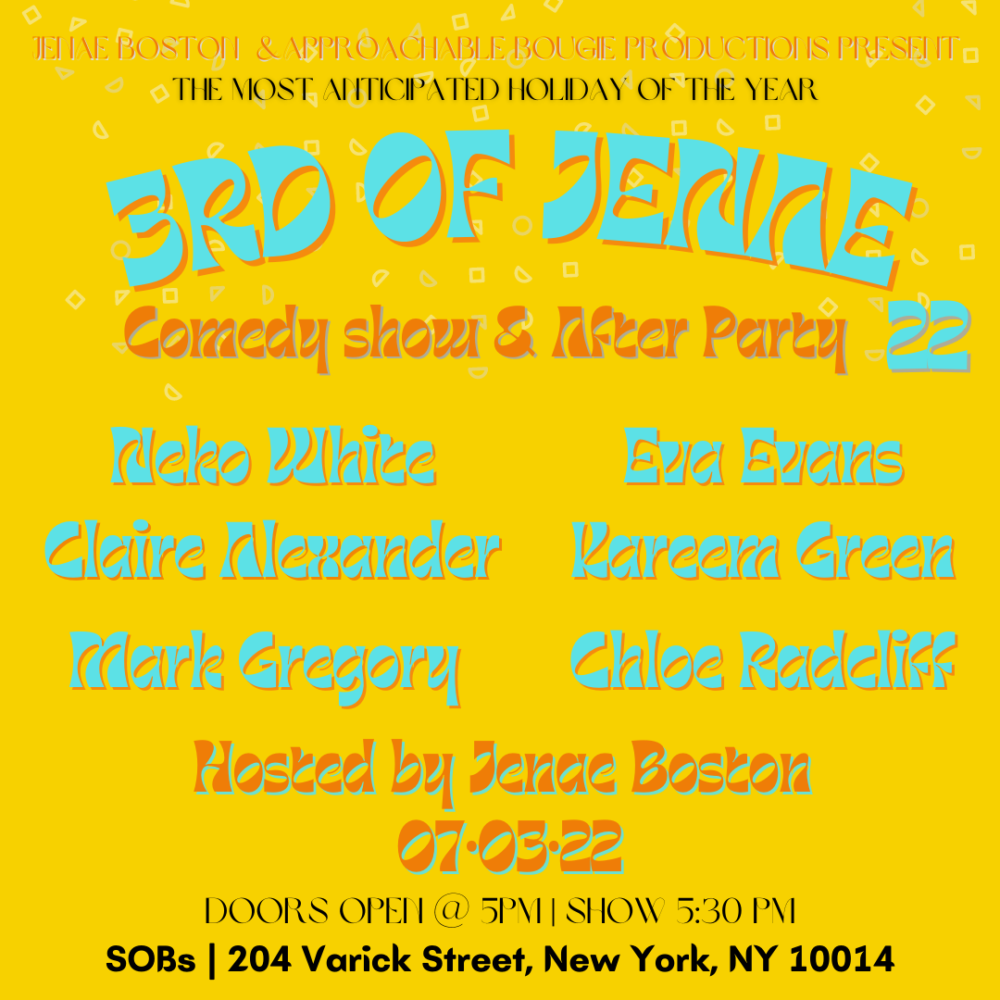 Jul 03, 2022 | Doors 5:00 pm ← PAST EVENT
3rd of Jenae Comedy Show
Tickets: $20
Age 21+
NYC Comedy Event of the Year or Holiday of the Year? 
Jenae Boston hosts her 3rd of Jenae comedy show; and stay after the show for an after party! Featuring some of NYC hottest comics seen in Netflix is a Joke, MTV, BET, VH1, The Tonight Show with Jimmy Fallon and more.
*All lineups subject to change without notice*
Hosted by Jenae Boston, with guests Neko White, Claire Alexander, Mark Gregory, Eva Evans, Kareem Green, and Chloe Radcliff!
It's all happening on July 3rd at S.O.B.'s in NYC!