EVENT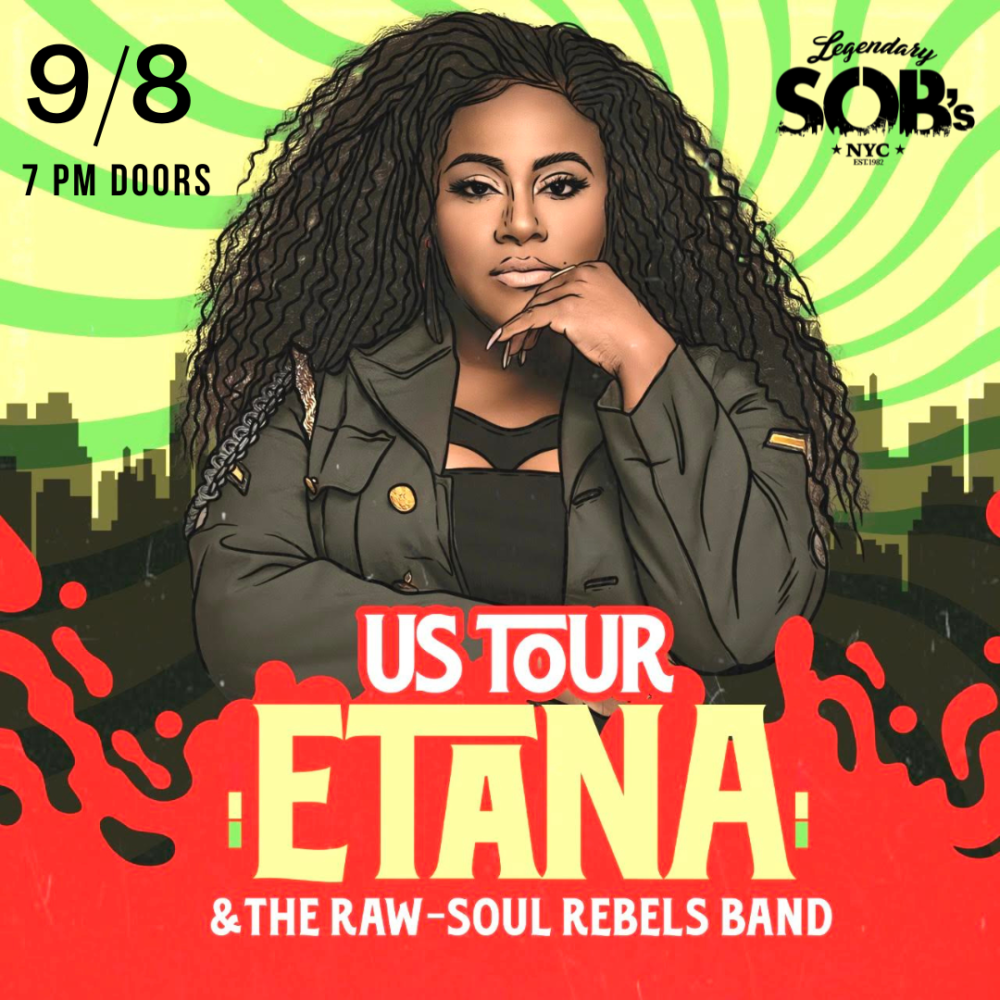 Sep 08, 2022 | Doors 7:00 pm ← PAST EVENT
Etana & The Rawsoul Rebels Band
Tickets: $22
Age 21+
Etana & The Rawsoul Rebels Band LIVE @ S.O.B.'s in NYC on September 8th!
Reggae music has birthed yet another rarity- A spirited and soulful singer/songwriter in the eloquent and enchanted empress Etana. Adopting the moniker of Etana for it's powerful meaning "The Strong One" in Swahili; Her strength was manifested this time around by pursuing a musical career on her own terms.
Etana's elegantly modest Rasta-chic sartorial style is as distinctive as her sound: An audacious fusion of folk, soul, jazz and reggae supporting a powerful vocal range suggestive of the ancestral spirit of South Africa's Miriam Makeba. The Regality of reggae queen Marcia Griffiths and the soulful verve of Etta James. "I looked at how women were being represented in Jamaican music and how little girls were being influenced negatively by tinder surroundings, I wanted to be a positive influence and change some of the way things that were being taught" Etana Reflected.