EVENT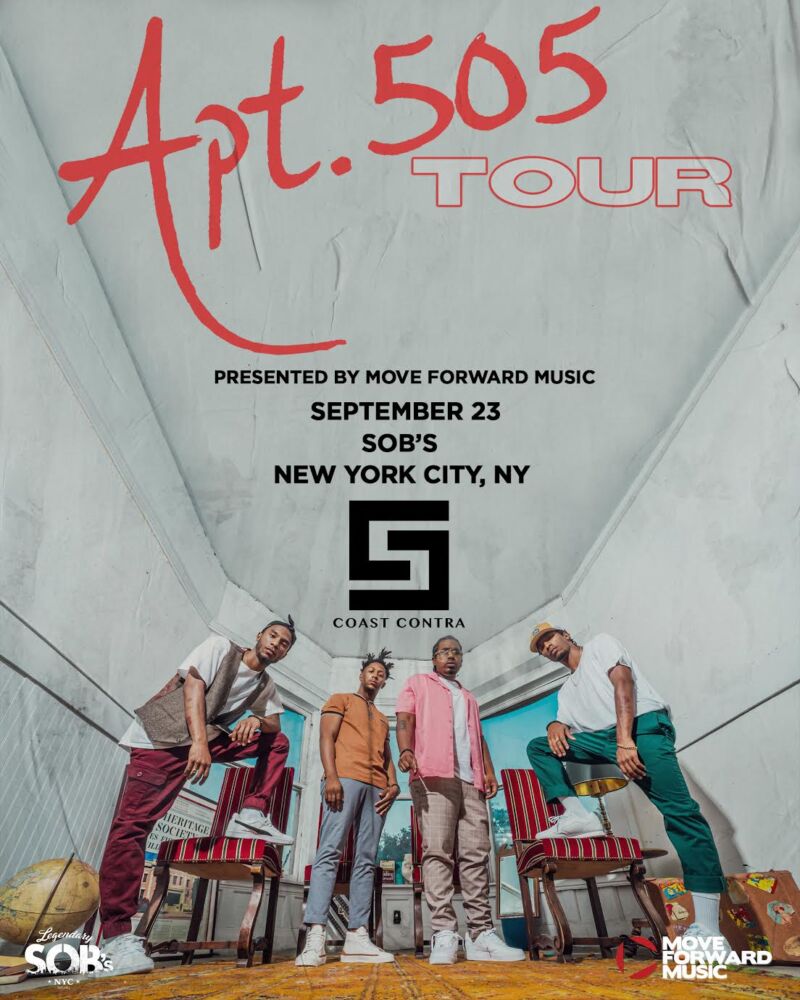 Sep 23, 2022 | Doors 7:00 pm ← PAST EVENT
Coast Contra
Tickets: $25-55
Age 21+
Coast Contra – Apt. 505 Tour With Support From Girll Codee
Coast Contra – Apt. 505 Tour With Support From Girll Codee at SOB's, presented by Move Forward Music.
We Break Artists.
We Build Brands.
We Impact Culture.
Follow us at @mfmusic for the latest information!
Find out about Coast Contra below.
Twin brothers Ras and Taj Austin, sons of West Coast rap legend Ras Kass and Soul songstress Teedra Moses, met Colombian-born Rio Loz in high school to assemble Coast Contra. After releasing their first mixtape, the trio found its fourth member Eric Jamal, a bubbling rapper out of North Philadelphia, PA.
Coast Contra's first official single "Queen & Slim" is the title track from the blockbuster movie with the same name. The group's debut album, "Apt. 505" was just released in the spring of 2022.
*Coast Contra (noun): a universe where anything is possible, and limitations are non-existent.