EVENT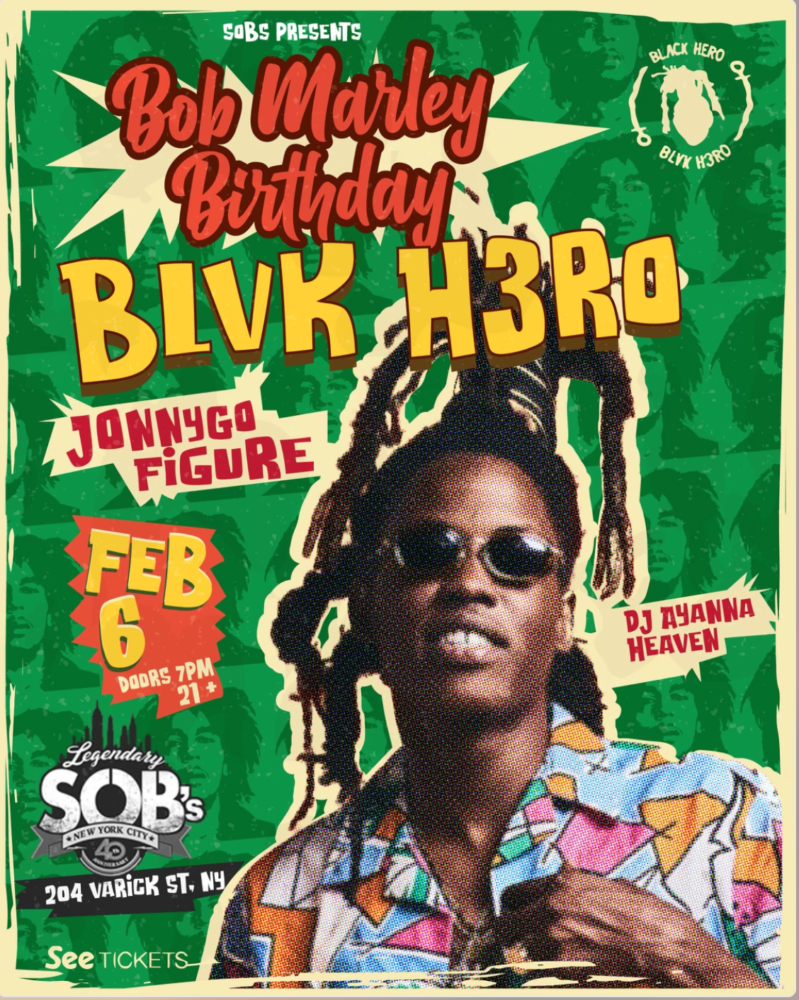 Feb 06, 2023 | Doors 7:00 pm ← PAST EVENT
BLVK H3RO: Bob Marley Birthday Celebration!
Tickets: $25
Age 21+
Bob Marley Birthday Celebration featuring BLVK H3RO, JonnyGo Figure, & DJ Ayanna Heaven.
BLVK H3RO (pronounced Black Hero) is one of Jamaica's most exciting and original young artists, but he's far from new to the scene. The native has already built an impeccable track record and fervent following with his uplifting and ambitious modern reggae sound, while collaborating with the likes of Bunny Wailer, UB40, Equiknoxx, and Skillibeng.
Even if you haven't heard his music, you may have seen BLVK H3RO in campaigns for Carhartt, Clarks, Karl Kani, Levi's and The Elder Statesman, among other celebrated fashion brands.
With his roots firmly planted in Jamaica's rich musical soil, he's ready to take his innovative sound and invigorating message worldwide with his sophomore album, Man On a Mission, coming soon from Delicious Vinyl Island, the Caribbean music imprint of iconic L.A. label Delicious Vinyl. The follow-up to 2019's The Immortal Steppa boasts collaborations with fellow rising stars Teejay, on "Rich And Blessed" the brand new single out now, NationBoss and Iotosh, and influences from afrobeats to jazz. Leading the hype is "It Nuh Easy," a track that Jamaica's prime minister, Andrew Holness, recently praised in a speech to the nation.