EVENT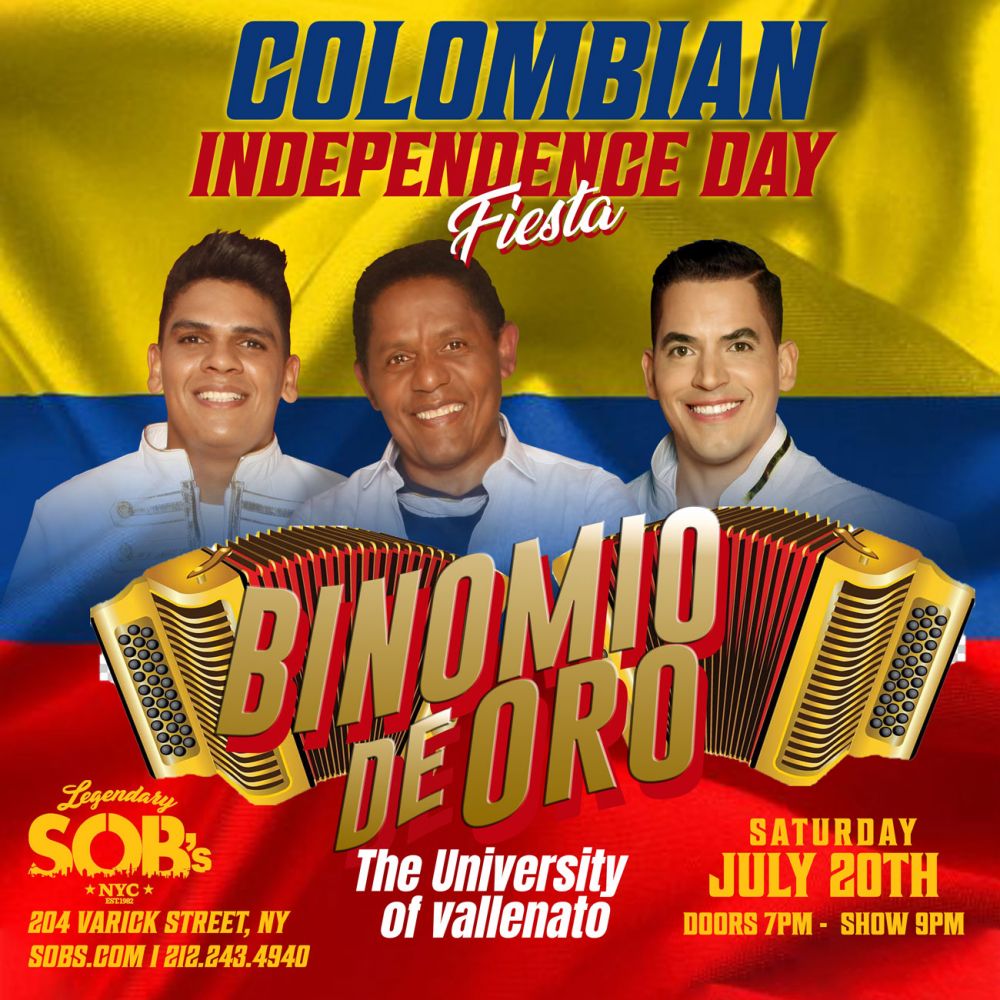 Jul 20, 2019 | Doors 7:00 pm ← PAST EVENT
Colombian Independence Day Fiesta Ft. Binomio De Oro: The University of Vallenato
Tickets: $38 - $98
Age 21+
Show Starts: 9PM
One of the most popular groups in the cumbia-related genre of vallenato, Binomio de Oro de Americawas formed by Israel Romero and Rafael Orozco in 1976. Following in the footsteps of Jorge Oñate, Colacho Mendoza, and others in the "pure vallenato" movement, Romero and Orozco formed the group to play traditional music, but eventually worked in other Latin flavors including cumbia. Romantic, sentimental, and powerful songs along with a polished live show including matching outfits and choreography put them on the road to international stardom. Tours of Venezuela, the Caribbean, and Panama spread the word, and in 1981 Colombian flags were hung throughout Madison Square Garden as the group made its New York City debut.
The group's future became uncertain in 1988 when Romero announced he had cancer. He would miss some 1989 shows, but he grew stronger and became more active in the group as time went on. He became the sole leader of the band in 1993 when Orozco was killed by an organized crime family he had become involved with. He was replaced by singer Jean Carlos Centeno, who stayed with the group until he retired in 2005. Young singer Alejandro Palacio replaced him and appeared on their 2006 release Grafiti de Amor, which received a Latin Grammy nomination in the category of Best Cumbia/Vallenato Album.
Join them for a celebration of Colombian Independence Day this July 20th at SOB's!
Related Events